@Neopatogen:  Thanks - yeah I'm trying hard with perspective at the moment - I find doing a basic 3D model of the scene really helps and thanks for the kinds words on the CC September - I hope you have success with yours :).
@Fedodika:  No worries my friend :)  Thanks for dropping by here too and leaving some great pointers - appreciated.  Yep I have been picked up on my small heads before so I need to do something about that.  Also - the neck to head connection is a good call - referencing from real life should help here I guess - I need to do more of that.  I don't have the Hogarth book yet - I'm currently studying from Hampton but will keep that one in mind - thanks.
Put down some values for my illustration: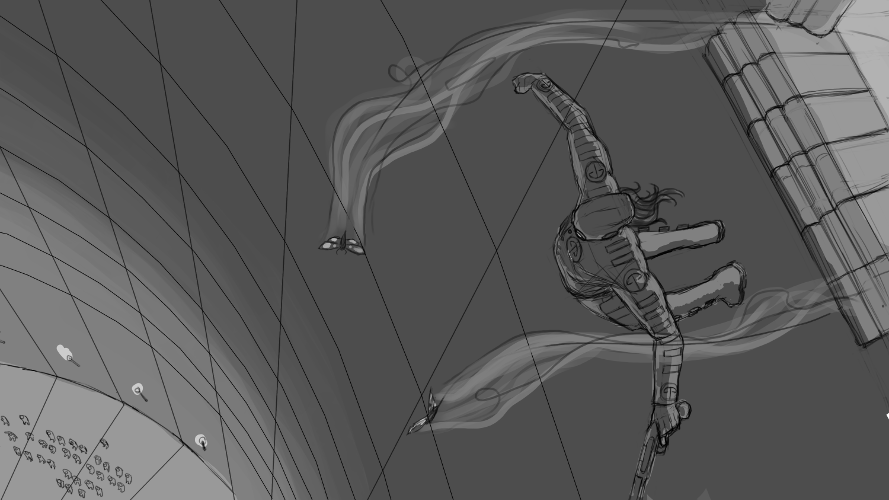 His suit is supposed to be quite dark so I was wondering about darkening the values on it a bit - not sure if that would work though?
---
"Today, give a stranger one of your smiles. It might be the only sunshine he sees all day."
 -- H. Jackson Brown Jr.
CD Sketchbook