@Ramon: When I'm studying from reference - I just copy without construction.  When I draw from imagination - that's when I construct using gestures - boxes and cylinders.  This seems to be what a lot of the pro's do and it kinda makes sense to me.
@Dodeqaa: Awesome!  Really appreciate the paintover dude!  Yeah good call - I need to be more careful with the lighting - thanks!
OK so I've been messing about on my phone trying to use it for on-the-go sketching but it's not been easy to get to grips with.  It's difficult to get the accuracy in there on a 5.5 inch screen and my thumb but I've been persevering because if I can get to the point where I can digitally paint on-the-go without spending thousands on a Wacom Companion or suchlike then I will be really happy :).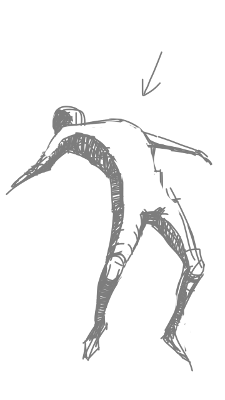 And here's a torso study on my usual setup (laptop with a Wacom tablet):
---
"Today, give a stranger one of your smiles. It might be the only sunshine he sees all day."
 -- H. Jackson Brown Jr.
CD Sketchbook