Back on the figure study road.  I'm a bit frustrated - the figures I invent from imagination (labelled with an (I)) aren't as natural as I'd like - the anatomy is off and the poses look a bit odd.  I think I need to do a load more studies from reference and then try and invent some more.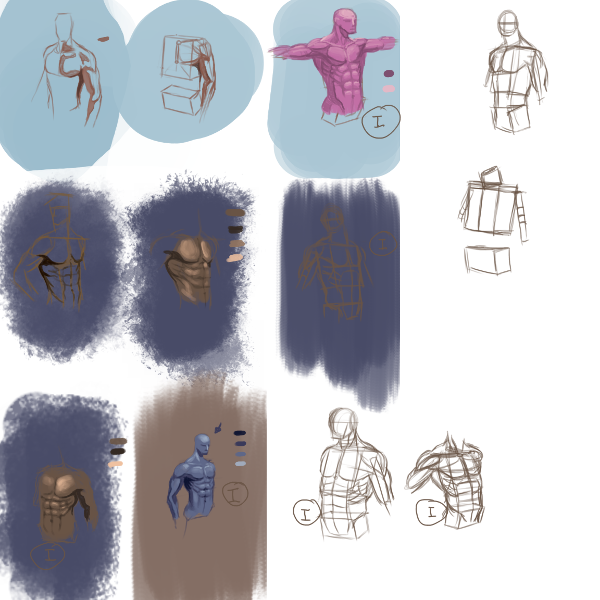 ---
"Today, give a stranger one of your smiles. It might be the only sunshine he sees all day."
 -- H. Jackson Brown Jr.
CD Sketchbook