Did some more torso constructions using a more rib cage shaped construction.  I like the result better but I feel like I'm rushing these a bit, I need to take my time a bit more.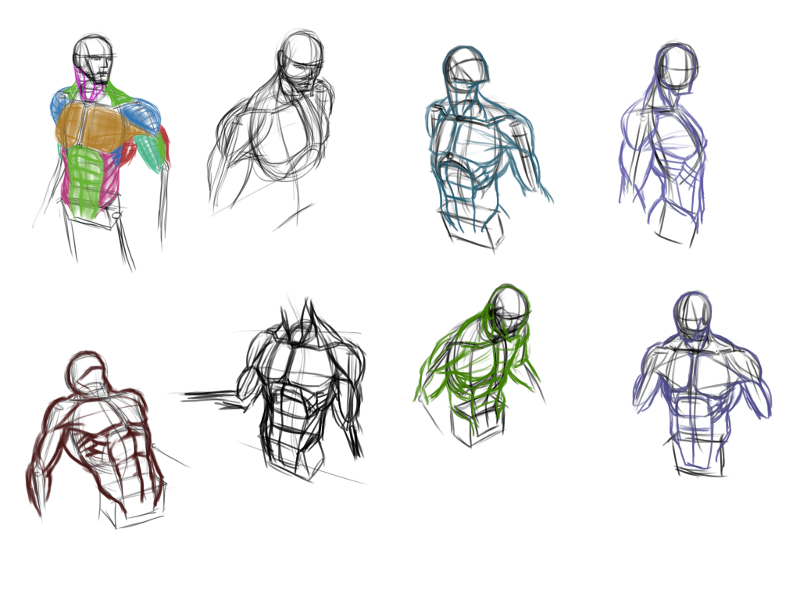 ---
"Today, give a stranger one of your smiles. It might be the only sunshine he sees all day."
 -- H. Jackson Brown Jr.
CD Sketchbook