@Walent: Hey thanks for stopping by and confirming that I'm bumbling along the right path dude :).  I appreciate the kind encouragement on the study as well - thanks!
I pushed the rendering a bit more tonight - I really love putting in the veins popping - they used to scare me but after 3 or 4 studies with them I love doing them :).  Sometimes small improvements can give a great sense of satisfaction :).
I also couldn't work out what muscles I was seeing on the surface so I again went back to Proko and now I reckon it was the erector spinae that were confusing the heck out of me!
Here's the original reference photo:
Here's my rendering: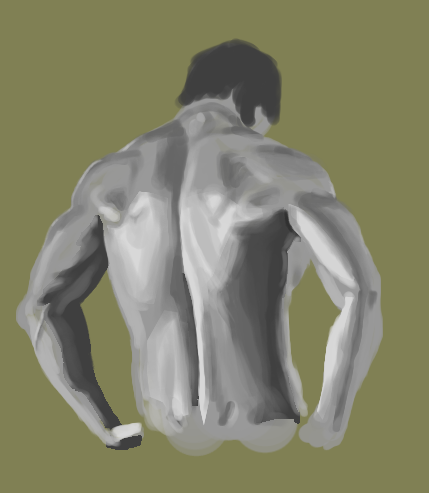 Here's some notes for me to remember: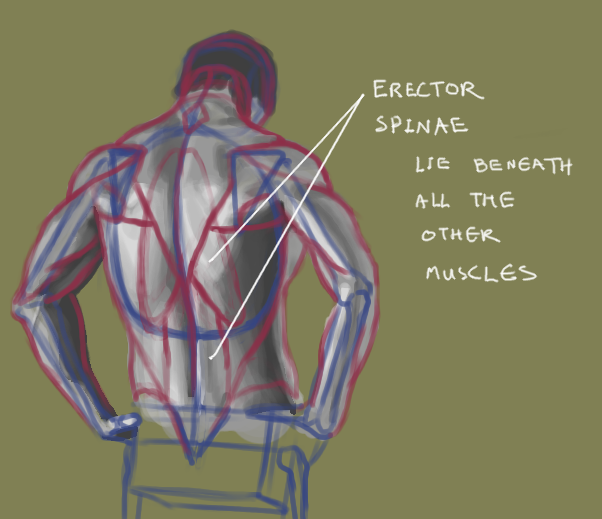 Next I'm gonna have a go at inventing a similar pose and pushing it through to a rendered state.
---
"Today, give a stranger one of your smiles. It might be the only sunshine he sees all day."
 -- H. Jackson Brown Jr.
CD Sketchbook