@Walent:  I really appreciate you persevering with me dude - thanks :).
Quote:

Try taking your time, seems like you're rushing things. Take a closer look at the humerus bone, see how the medial epicondyle is very pointy, while the lateral one is round.
Yep - you're right I was rushing and didn't really study the epicondyles closely - good catch - I've had a go at fixing that below.
Quote:

The left scapula isn't outlined right, I don't think that position is even possible, no matter how you move your arm. I'll give you a tip: always look for the teres major, it helps you determine the lower corner of the scapula because that's the origin of the muscle.
OK I've labelled what I think is the Teres Major on the left scapula and then had another go at it - hopefully it's a bit nearer the mark this time?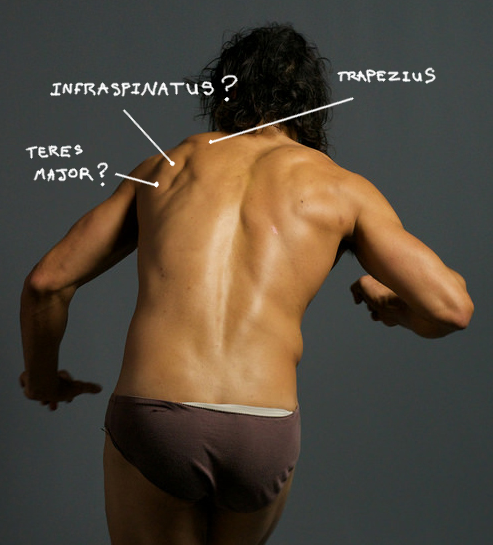 ---
"Today, give a stranger one of your smiles. It might be the only sunshine he sees all day."
 -- H. Jackson Brown Jr.
CD Sketchbook