I'm trying to set up a routine for myself where I cycle around from studies - an illustration - my comic project and back again.
So now I'm moving onto the illustration part of the cycle - some kettle studies for a book cover illustration.
I learned a couple of things with this:
After reading about so many different painting techniques, I kind of lost track of the fact that I wanted to achieve a more painterly style in my art.  Here I remembered my desire to achieve a painterly style and found that this is better achieved by using a hard brush instead of a soft one.

Working from large and simple to small and detailed.  This approach is so useful in managing complexity.  For example, I was scared of attempting the textures on kettle number 4 but by applying the principle of working from large to small I felt more confident.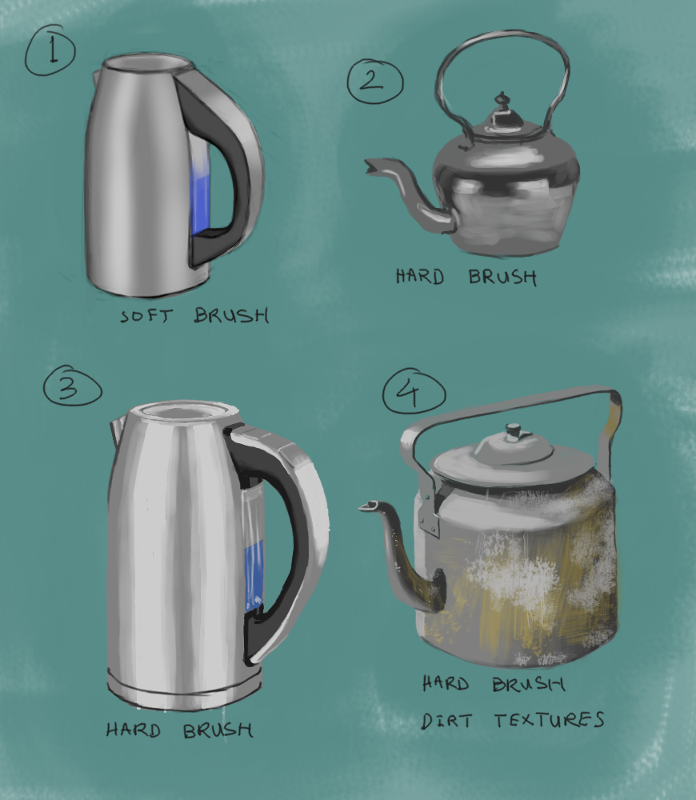 ---
"Today, give a stranger one of your smiles. It might be the only sunshine he sees all day."
 -- H. Jackson Brown Jr.
CD Sketchbook