@Brokenspears: Thanks - I've come across the Vilppu stuff before but it was always a bit above my price range.  I've been mainly studying from Hampton (who has studied some of Vilppu's stuff) and Proko.
I've been pushing on with digital painting, focusing on the process of first blocking in the big shapes and then working down to the smaller shapes.
Here's a study of a candle lit shack:
Here's the ref: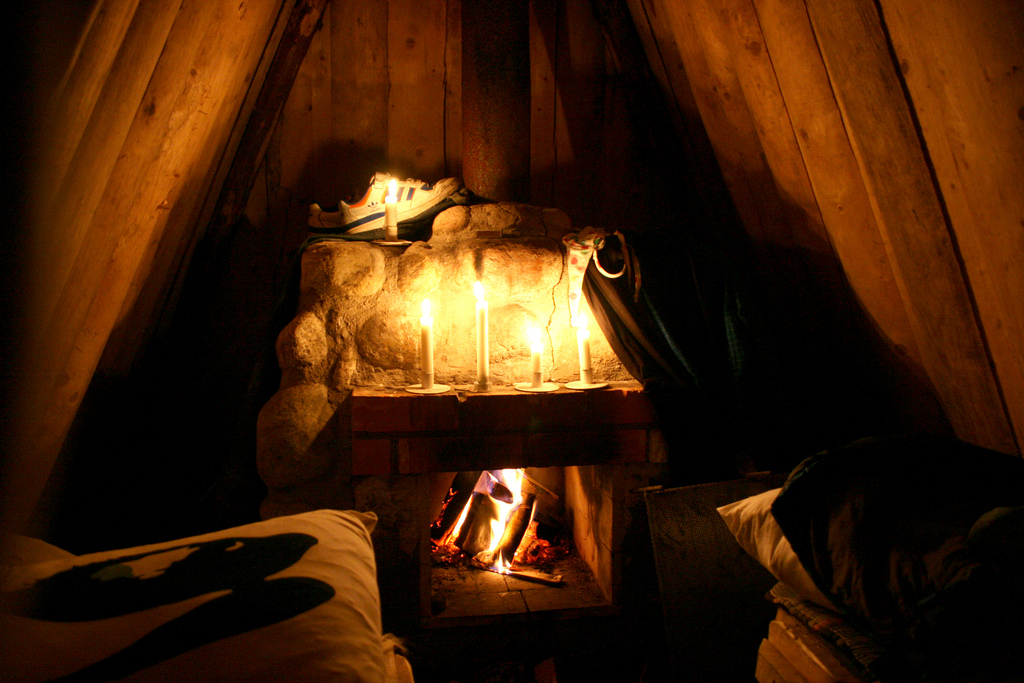 My hues and values are way off.  I need to practice guessing these more.
---
"Today, give a stranger one of your smiles. It might be the only sunshine he sees all day."
 -- H. Jackson Brown Jr.
CD Sketchbook