Trying a different process but I think it's still not right:
1. Silhouette combined with gesture.
2. Construction.
3. Darkest darks.
4. Dark half tones.
5. Full lights.
6. Blending and painting over the linework.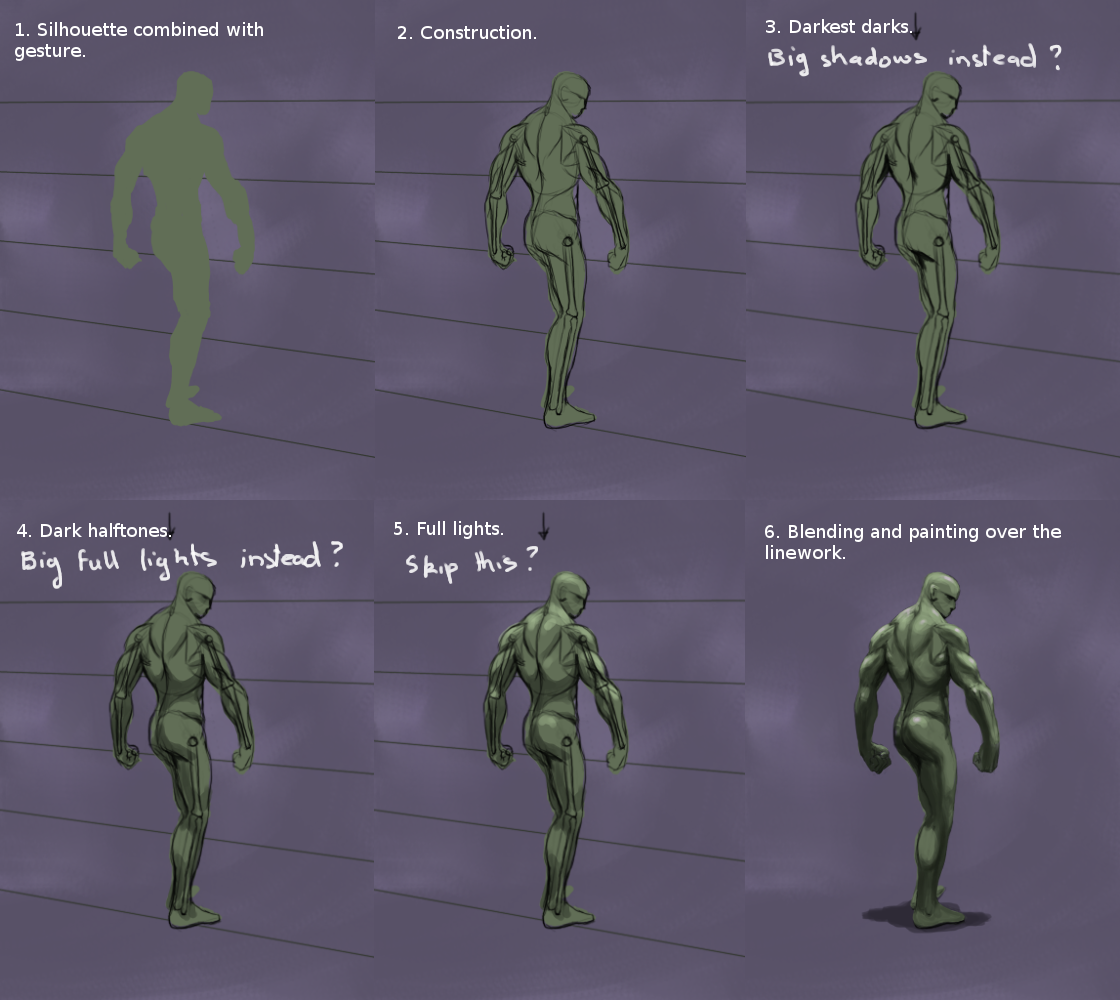 ---
"Today, give a stranger one of your smiles. It might be the only sunshine he sees all day."
 -- H. Jackson Brown Jr.
CD Sketchbook