Since I'm going to be out of action for the next few days, I've completed by piece for Chow Down #1 tonight.
"On the broken world of Dustryon, Princess Tronica Vin is heir to the throne of Vangaia and is a technological genius but she is easily bored.  To get her kicks she takes to the streets of her crime ridden kingdom and indulges in a bit of vigilantism.  Armed with a chainsword of her own design she has taken down some heavy duty baddies already.  What will she do next?"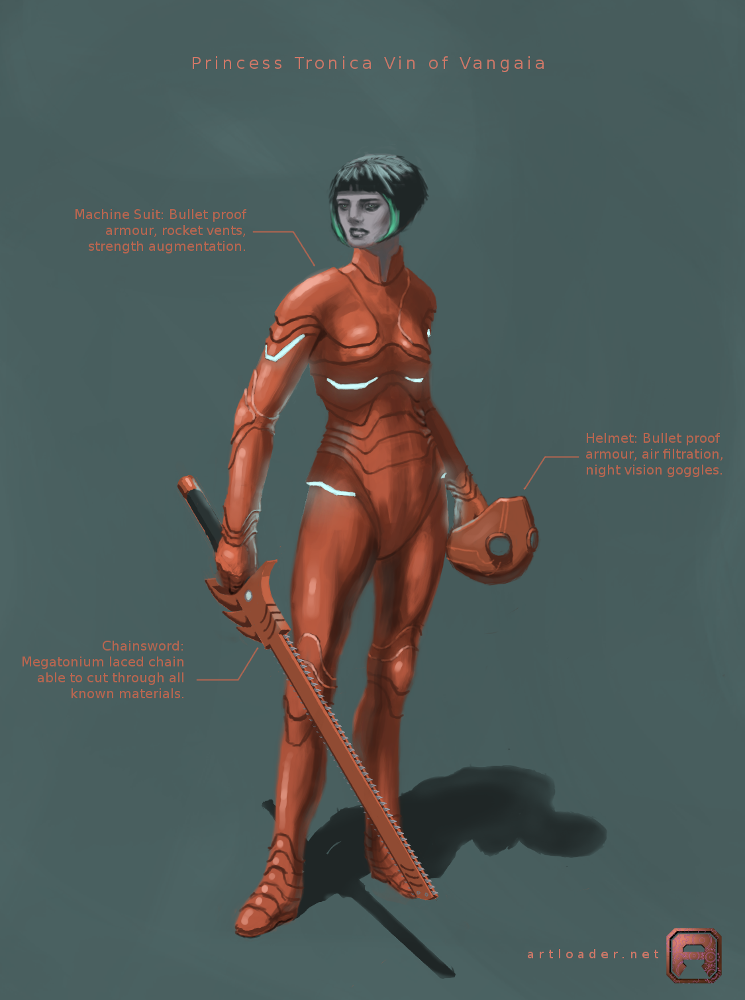 ---
"Today, give a stranger one of your smiles. It might be the only sunshine he sees all day."
 -- H. Jackson Brown Jr.
CD Sketchbook