Adjusted the colour on my rabbit in acrylics a bit, @Jyonny apparently you can glaze with acrylics using some kind of medium.
Doesn't quite have the painterly look I was after, maybe I need more paint on my brush?
And I'm enjoying using traditional media at the moment so here are some pencil sketches: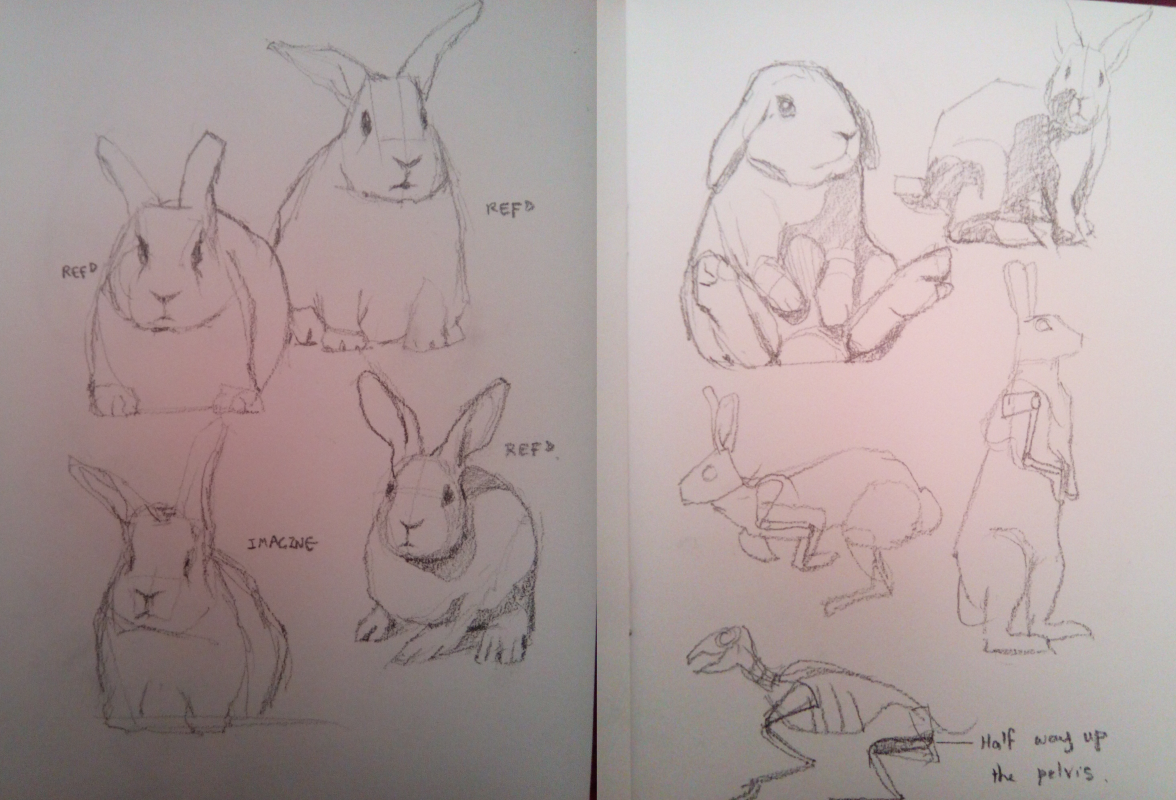 ---
"Today, give a stranger one of your smiles. It might be the only sunshine he sees all day."
 -- H. Jackson Brown Jr.
CD Sketchbook