@Fedodika: From the point of view of a koala such as yourself - I can totally understand that rabbits can be jerks!
I've been having great fun with real life paint and brushes.  I also painted on canvas for the first time ever and it put a huge smile on my face - the texture - wow!
I watched a preview video from Watts Atelier about how they do monochromatic studies first before they get into using full colour in their painting:
https://www.youtube.com/watch?v=p6YW3Fo4yyk
Man that Jeff Watts guy can paint!  I love watching him move the brush about on the canvas!
Here's my attempt at a monochromatic study: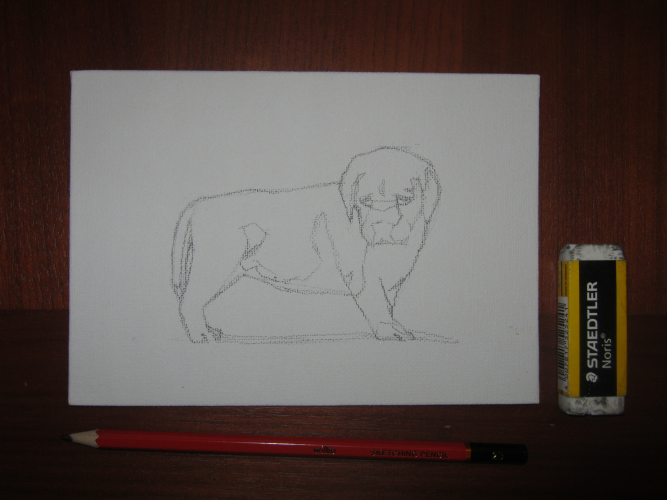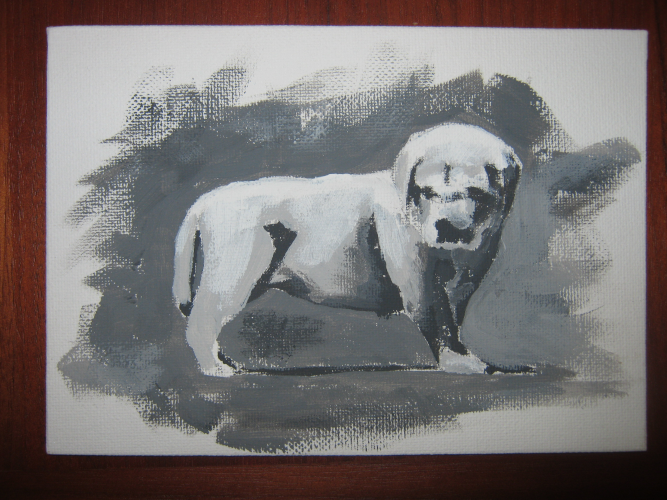 I hadn't quite finished with this study but I ran out of white paint so had to stop.  I think I read somewhere that there are a few colours that you need more than others and white was one of them.
It's gonna be a few days before I can get some more paint - can't wait!
---
"Today, give a stranger one of your smiles. It might be the only sunshine he sees all day."
 -- H. Jackson Brown Jr.
CD Sketchbook