@kvSketch:  Thanks for the encouragement mate :).  I agree, traditional mediums are difficult - but great fun too :).
@miracoly:  Thank you for the kinds words my friend :).  Yeah I'm definitely gonna continue with the value stuff in traditional media.  I just checked your SB man - looks like you're doing great with the traditional media too!  I'm finding that it is forcing me to be more patient with the process and think more carefully about what I'm doing.  Also Nathan Fowkes is awesome - I have seen his courses listed on Schoolism and noted them for future reference.  I'm following Amit's Evironment Design Rocks course at the moment on this forum so will finish that first before I take on anything else - but thanks for the tip-off anyway :).
OK so I've pushed the puppy painting a bit more and calling it done:
And continuing with the EDR course, here's my first 2 Value Notan Study (done in acrylics on watercolour paper):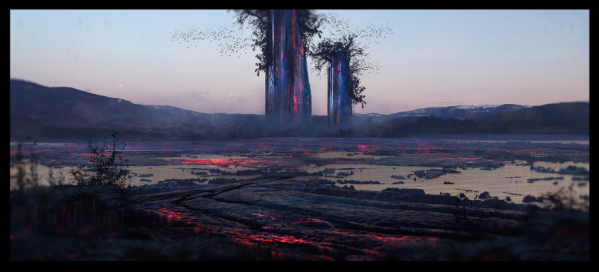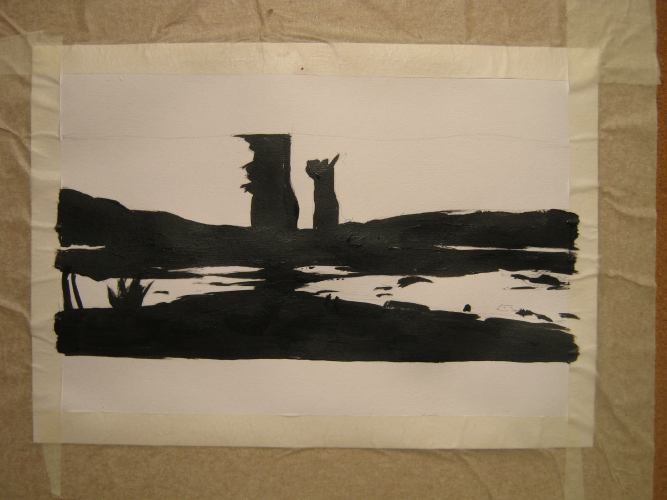 ---
"Today, give a stranger one of your smiles. It might be the only sunshine he sees all day."
 -- H. Jackson Brown Jr.
CD Sketchbook