@aks9: Thanks for the kind words dude, I pushed the notan to 4 values and ended up doing what you said about making the red glows white and spraying the paint with a brush was great fun!  I've also added a link to this SB in my signature - thanks for the tip :).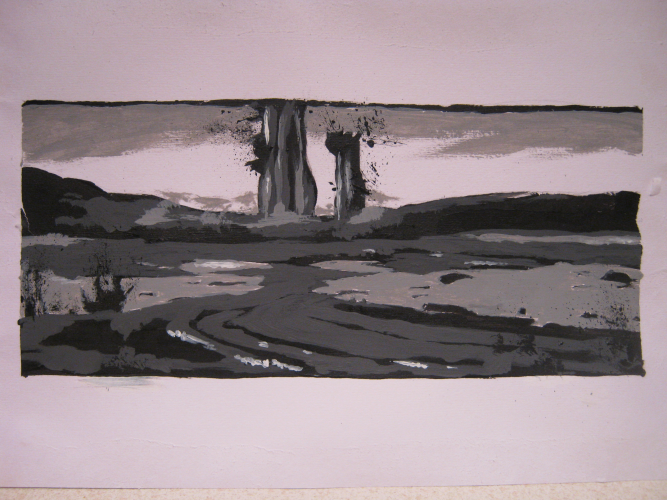 Also started 3D modelling an anthropomorphic rabbit for my friend's project.
---
"Today, give a stranger one of your smiles. It might be the only sunshine he sees all day."
 -- H. Jackson Brown Jr.
CD Sketchbook