@Aks9:  Well thanks for the tip with the splatters - they were great fun :).
@Peter:  Thanks - yeah I think value studies are very useful - I go around in real life now trying to work out the values I see around me (when I should be concentrating on something else - like walking or something!)
@VoodooMama:  Hey thanks for the kind words and the tip about using a simpler form to study colour mixing I will definitely try that when I move on to colour again.
Anyhow - keeping up the good fight - I've been 3D modelling an anthropomorphic rabbit in Blender for a book cover project I'm doing for an author friend:
The book cover is going to feature a close up of some hands so I thought I'd do a few studies of hands: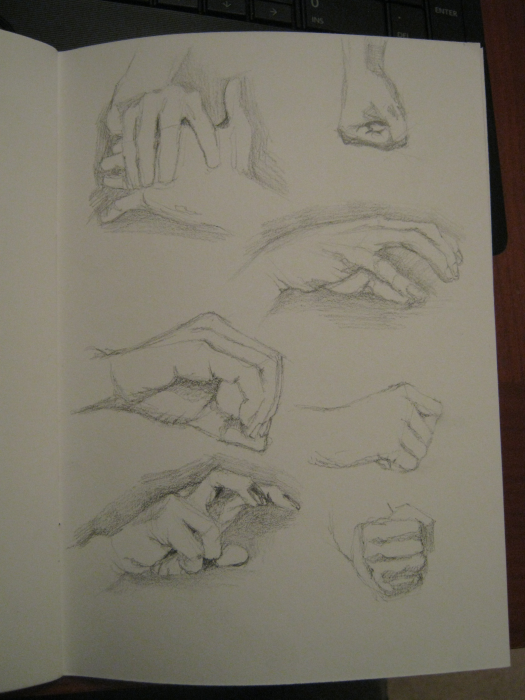 ---
"Today, give a stranger one of your smiles. It might be the only sunshine he sees all day."
 -- H. Jackson Brown Jr.
CD Sketchbook