@Steeliebob:  Hey thanks for dropping by - yep I'm really enjoying fundamental constructions - I wanna get onto lizards and birds of prey next I think.
OK now here is my fifth acrylic painting and this time I was Learning How To Colour Over An Underpainting.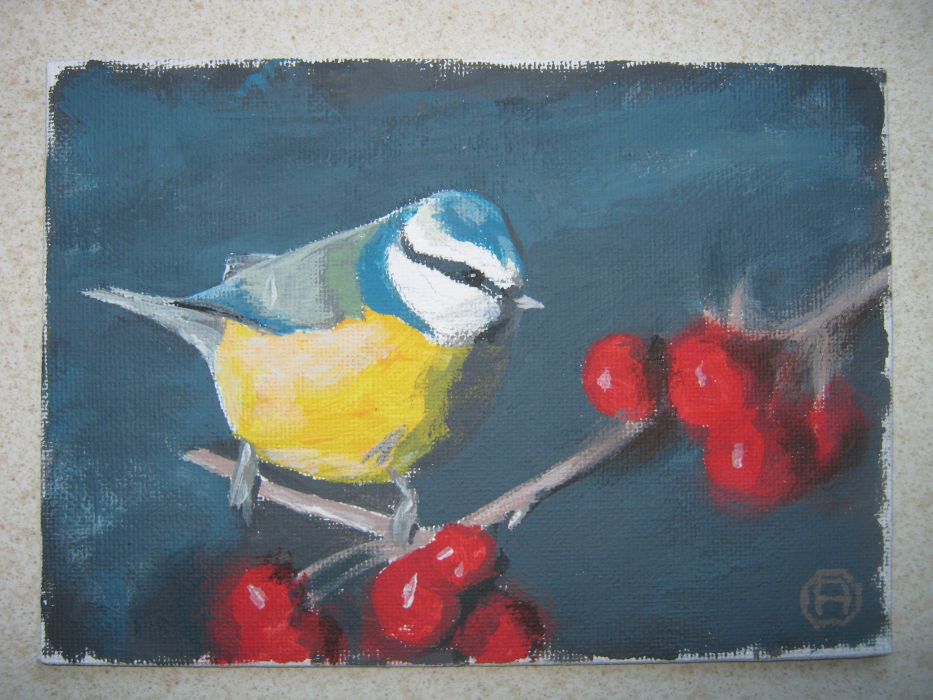 I tried using a grisaille (grey monochrome) underpainting.  I then painted my colours over the top.
This seemed to work quite well as the paints I am using were transparent enough to let the underpainting show through.
I also had a go at painting lost edges.  I love seeing them as they lend a real painterly feel to a piece of work.
I learned a few things on the way:
Underpainting really does work to provide a tonal variation underneath any subsequent application of colour.

Using a grisaille underpainting didn't affect the hue of the colour being glazed over the top.  This makes colour matching a bit easier.

I probably should have planned in my lost edges earlier on i.e. at the underpainting stage instead of applying then right at the end.

Glazing changes the resulting value - if the glaze has a lighter value then the end result will be lighter in value, if the glaze has a darker value then the end result will be darker in value..  Something to bear in mind I guess.

---
"Today, give a stranger one of your smiles. It might be the only sunshine he sees all day."
 -- H. Jackson Brown Jr.
CD Sketchbook