Quick still life of a teaspoon for tonight since I need to paint a teaspoon for this book cover I'm working on and because I've never done a still life in Clip Studio Paint before!  Messed about with chalk brushes and then the smudge tool: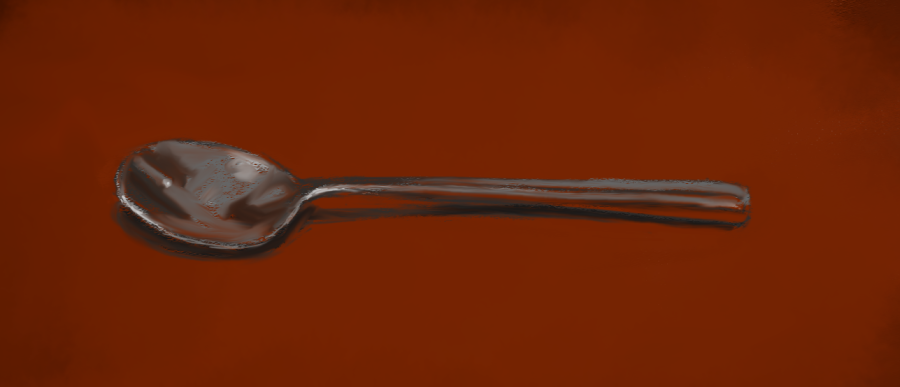 ---
"Today, give a stranger one of your smiles. It might be the only sunshine he sees all day."
 -- H. Jackson Brown Jr.
CD Sketchbook