@Jackeloop:  Thanks for the love :) I will do my best to keep it up!  
Here's another architectural sketch - the accuracy near the top of the building is a bit off - got to go back and study more at the feet of Master Dorian Iten: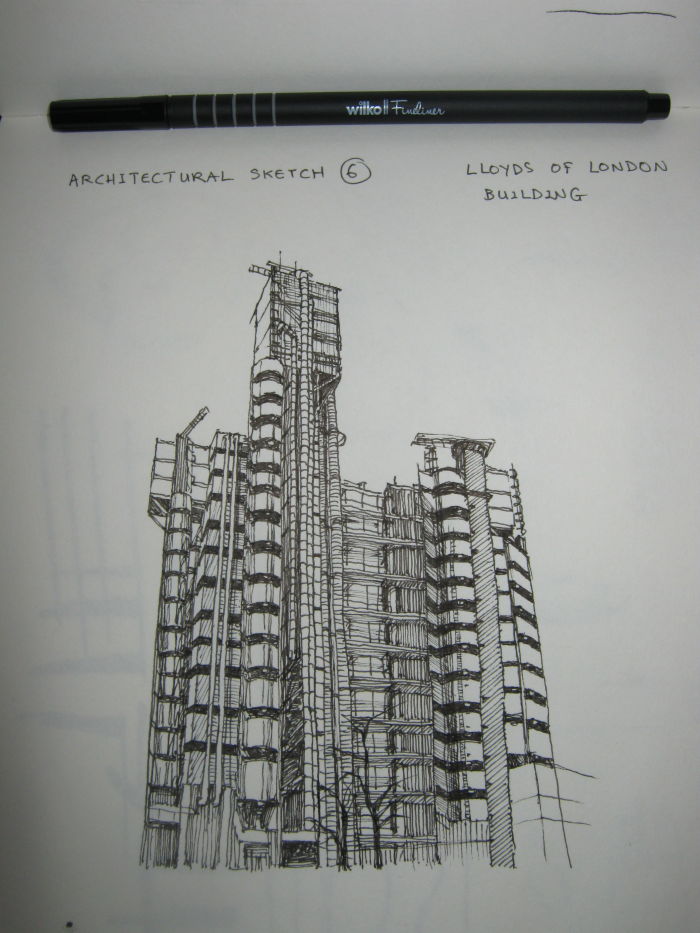 ---
"Today, give a stranger one of your smiles. It might be the only sunshine he sees all day."
 -- H. Jackson Brown Jr.
CD Sketchbook