@Dangelo:  Thanks dude, yeah I'm hoping I can use Blender to generate references for my work.
OK I recently have been wanting to put together a set of daily art training drills for myself.  Drills that if I do these every day for the next 6 months I will level up like a boss!
Here's my drills for today (don't look at those cubes - they are really bad since I find it really difficult to draw from the shoulder on a tablet):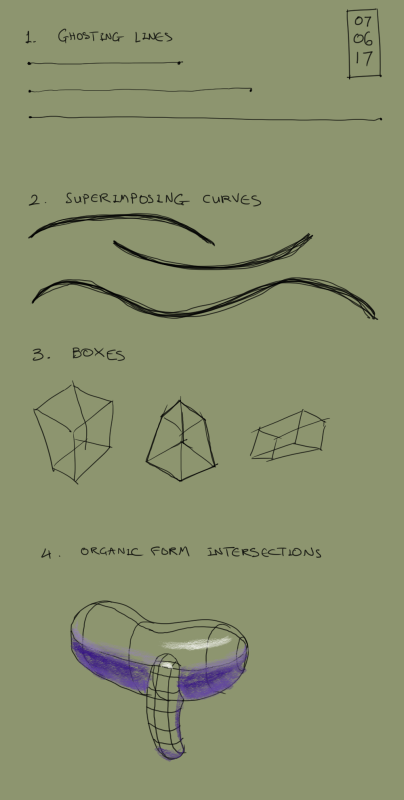 ---
"Today, give a stranger one of your smiles. It might be the only sunshine he sees all day."
 -- H. Jackson Brown Jr.
CD Sketchbook