@xelfereht: Awesome!  Thank you for the paint over dude!  Some great points there - especially the point about the heart shape not being obvious.  Also the story is called "Cold Black Heart" and is about a woman who sells her organic heart for money (it is replaced with an artificial heart).  As you said, I've increased the contrast between the face and the black heart.  After that I think I'd like to keep things simple so might go down the icon root instead of the anatomical route.
@Darktiste:  Yep, I love drawabox and Peter Han - these exercises are based off their teachings - I still have many miles to travel on my art journey though :).
@JyonnyNovice:  Thanks for dropping by dude always great to hear from you my friend :).
Anyway - some more variations on my Cold Black Heart book cover (the second one is my favourite at the moment - any further advice would be very much appreciated):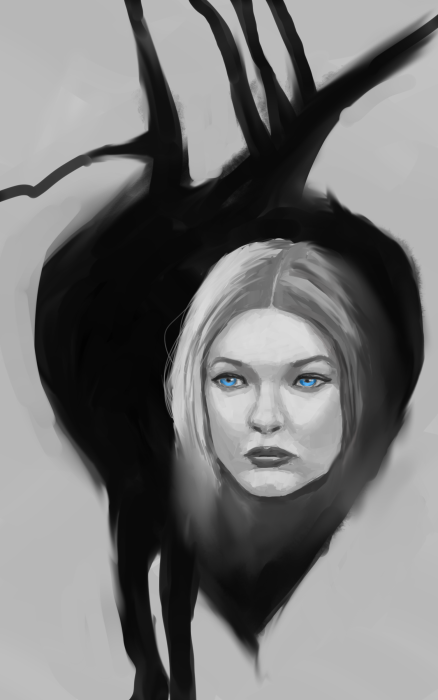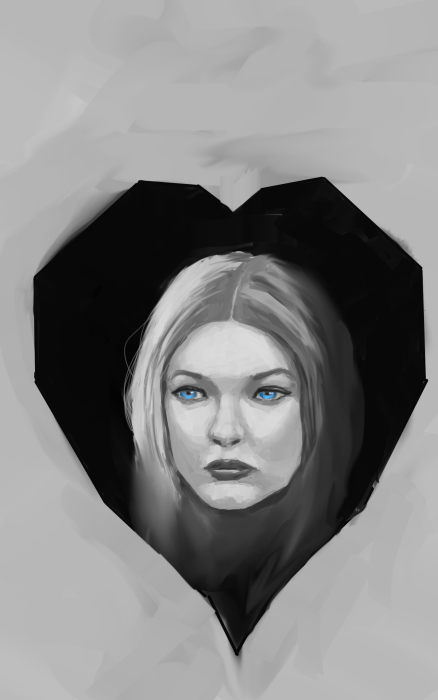 ---
"Today, give a stranger one of your smiles. It might be the only sunshine he sees all day."
 -- H. Jackson Brown Jr.
CD Sketchbook