I read the War Of Art by Steven Pressfield a while back and it is helping me kick procrastination in the ass!  
One of the key things is not to concern myself about how good or bad a piece of work is going to turn out - my job is just to turn up and put brush to canvas again and again.  
Then I go to bed and force myself not to be concerned about whether I made good art.  I turned up, that is enough.
So for the past couple of weeks I've been working on another book illustration.  This is a futuristic, cyberpunk style street scene.  A woman is heading over to a mobile organ transplant van where she can make load of money by swapping her organic organs for artificial ones.  It will be a greyscale painting so I have to be on the ball with my values.  Any critiques would be appreciated.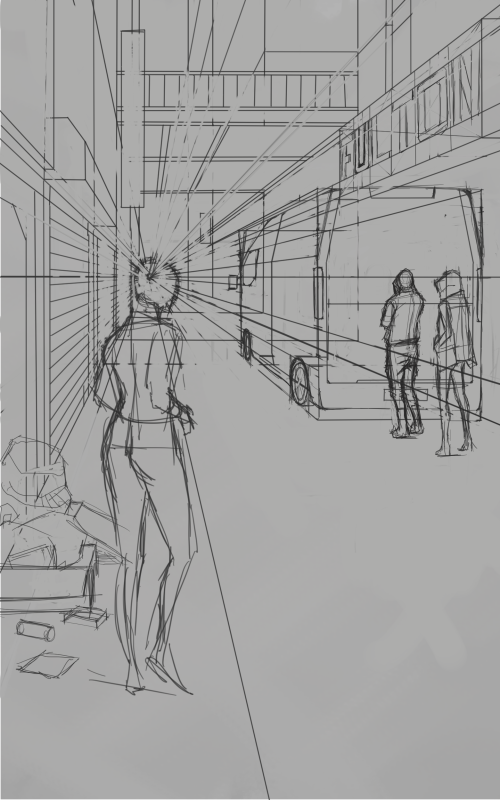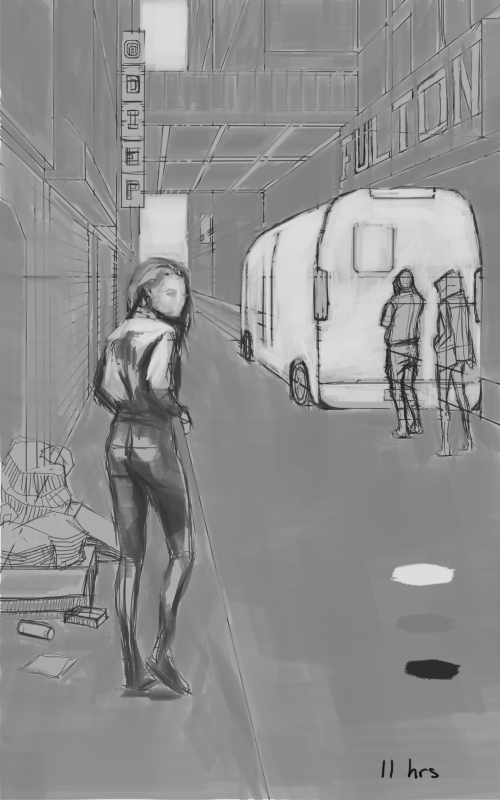 ---
"Today, give a stranger one of your smiles. It might be the only sunshine he sees all day."
 -- H. Jackson Brown Jr.
CD Sketchbook