Hi Tygerson, thank you so much for the idea about showing the inside of the van - that would have really told the story I wanted!  Unfortunately I had to call time on this piece and submit it to my writer friend already but I really appreciate your input, I will try to think more about story telling in the future :).
Anyway, here is the final piece: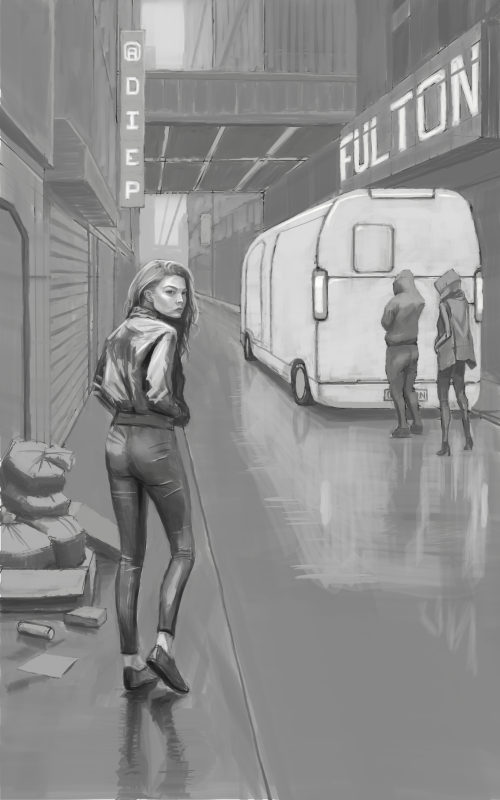 ---
"Today, give a stranger one of your smiles. It might be the only sunshine he sees all day."
 -- H. Jackson Brown Jr.
CD Sketchbook