@Tygerson:  Thanks :).  Well it's a joint project - we're hoping to publish a collection of short stories on Kindle and based upon how that goes, we might try getting them printed.  My friend has completed 9 short stories so all I have to do is come up with a book cover for each.
Speaking of which here's another book cover in progress, the story is called "Holiday In Camulodunum" and it's a story about a couple in modern day England who go on holiday and find themselves back in Roman England - the woman suddenly realises that she is Boudica, warrior queen!
I'm going to add a twist - the woman is still dressed in modern day clothes - a fleece and walking trousers etc. but she is surrounded by authentic celtic warriors!
Critiques always appreciated - thanks!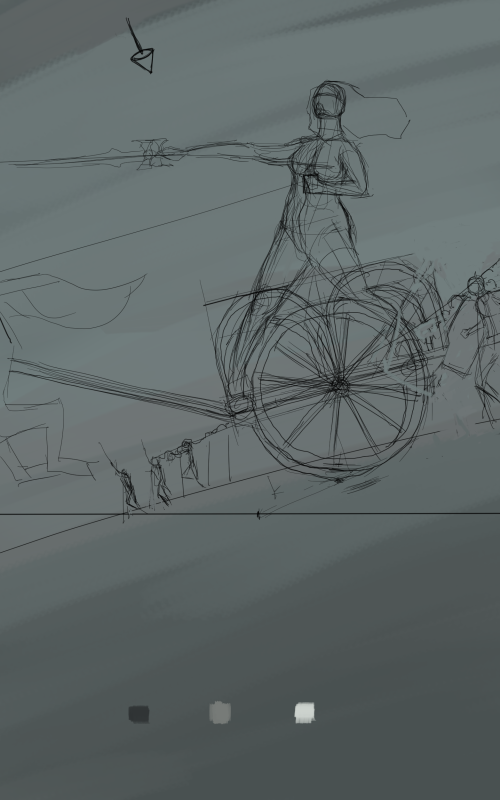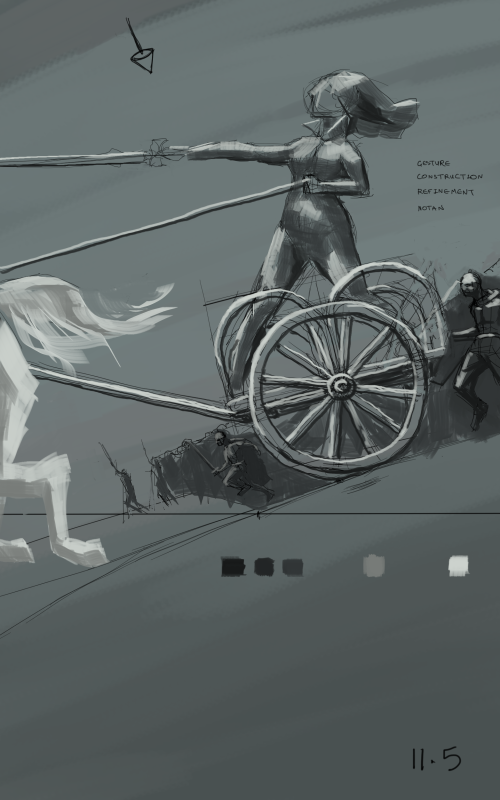 ---
"Today, give a stranger one of your smiles. It might be the only sunshine he sees all day."
 -- H. Jackson Brown Jr.
CD Sketchbook