@LK Crown: Thanks for the kind words dude, and yeah I like to focus on process above result, for me a good process is the true treasure since it will help me achieve consistently good results.
@Tygerson: Thanks for dropping by again, some intriguing ideas there, thanks!  I will ponder.
I'm still working on the above piece but have stalled a bit on the woman's head so I did a tilted head study to help me work through some stuff: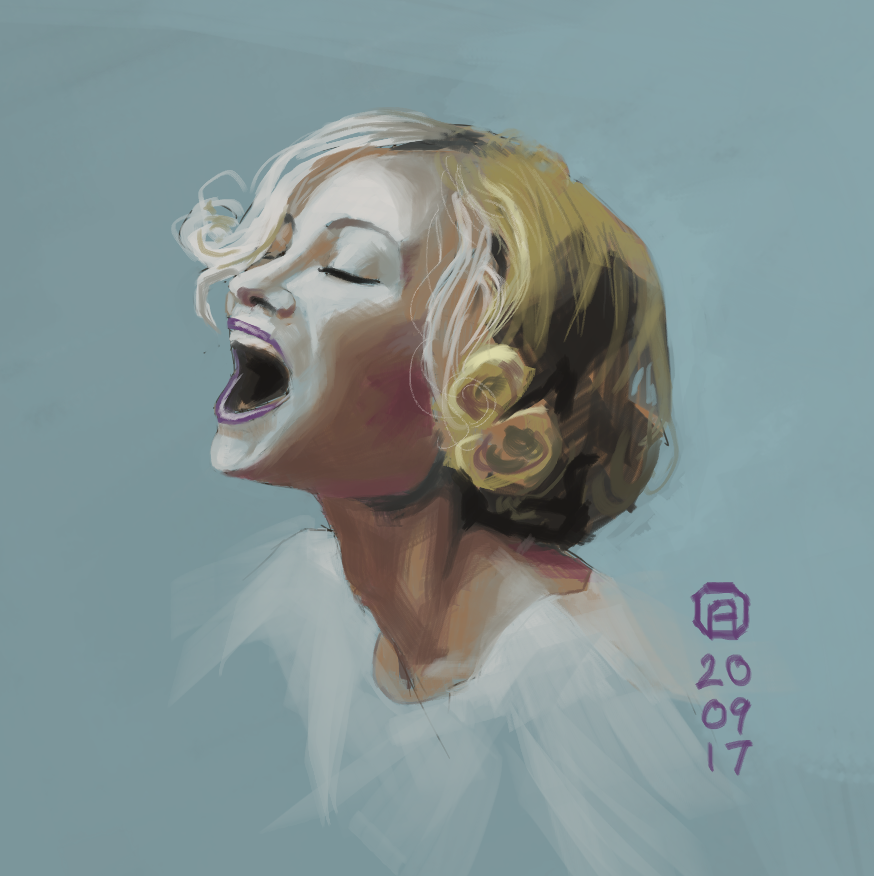 ---
"Today, give a stranger one of your smiles. It might be the only sunshine he sees all day."
 -- H. Jackson Brown Jr.
CD Sketchbook