I'm calling this Boudica book cover piece done now because I need to move onto the next piece.  Took me around 20 hours from start to finish, including research, thumbnailing and reference gathering.  Quite a lot of my time was spent stopping to find reference images even though I thought I'd already gathered enough before-hand.
I feel like I'm a bit of a slave to references at the moment, feeling like I need to copy a reference instead of simply using it to inform my design decisions.  Not sure how to beat this - maybe I need to do something like this:
1. Do a straight forward copy of a reference image as a study.
2. Do another study from the same reference image where I'm changing the composition slightly and using more of my imagination.
Any ideas would be appreciated - thanks.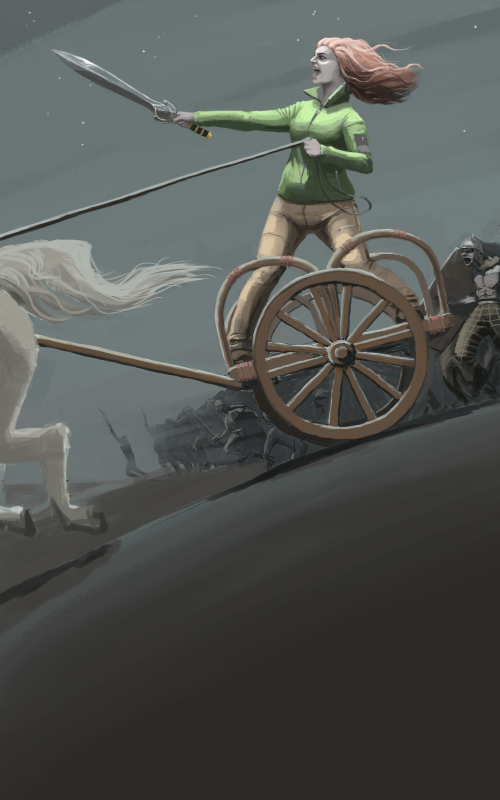 ---
"Today, give a stranger one of your smiles. It might be the only sunshine he sees all day."
 -- H. Jackson Brown Jr.
CD Sketchbook