Been a bit under the weather recently so my art time has dropped to around 10 mins a day but I tried to do at least a bit of sketching every day.
Some creature head sketches: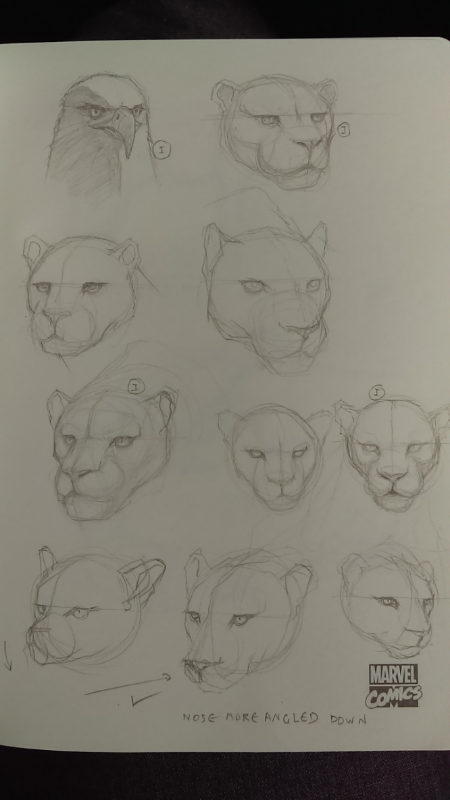 ---
"Today, give a stranger one of your smiles. It might be the only sunshine he sees all day."
 -- H. Jackson Brown Jr.
CD Sketchbook