Thanks Fedo, yeah I'm thinking that using construction from basic forms is the way to go when inventing.  Somehow I've gotten so used to straight copying that I feel out of my depth when inventing.
Anyways, I've recovered from my cold and am starting another book cover.  
The story here is that a bloke is sat in a hospital room shouting at an alien doctor for not doing a better job.  In the background we need to see some weird alien towers out of the window.
I'm trying to refine my end to end illustration process and have started with a moodboard and some thumbnails and sketches: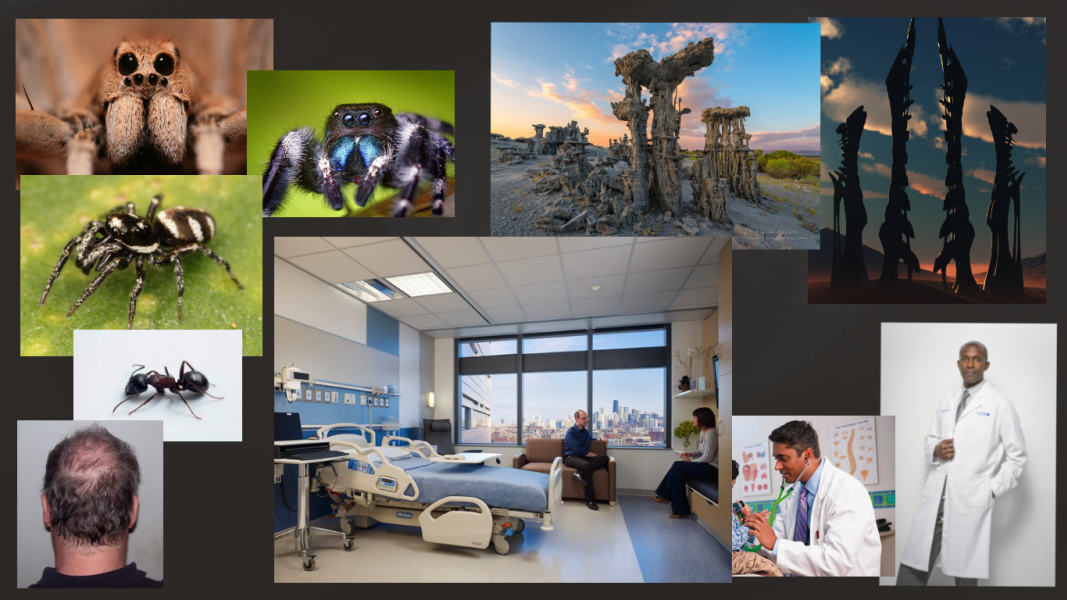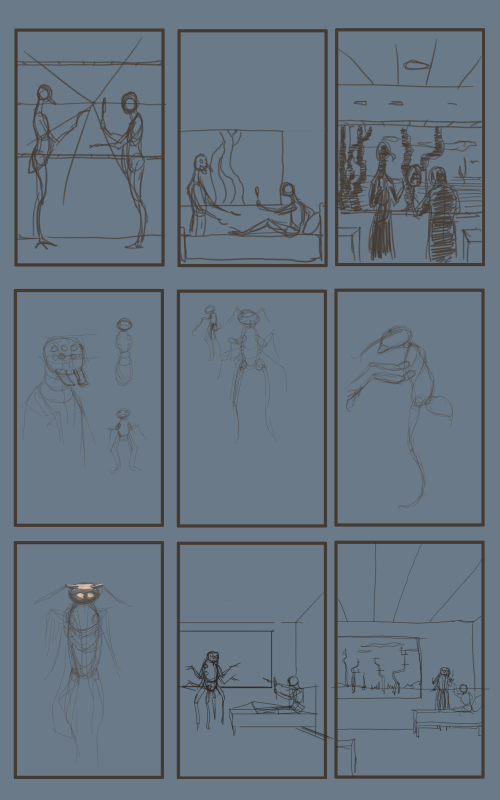 ---
"Today, give a stranger one of your smiles. It might be the only sunshine he sees all day."
 -- H. Jackson Brown Jr.
CD Sketchbook