@Adzerak: Thanks for commenting mate, yeah I find composition tricky, I've read up on the theory e.g. rule of thirds etc ... but putting it into practice a whole different ball game!
@Tygerson: Great ideas there, thanks!  I've actually picked a composition that includes a lot of what you suggested!  And thanks for the push :).
Wow, life has been busy recently so I haven't had much time for art but I've started the line drawing.  Been getting to grips with the perspective ruler in Clip Studio Paint, it's actually quite useful!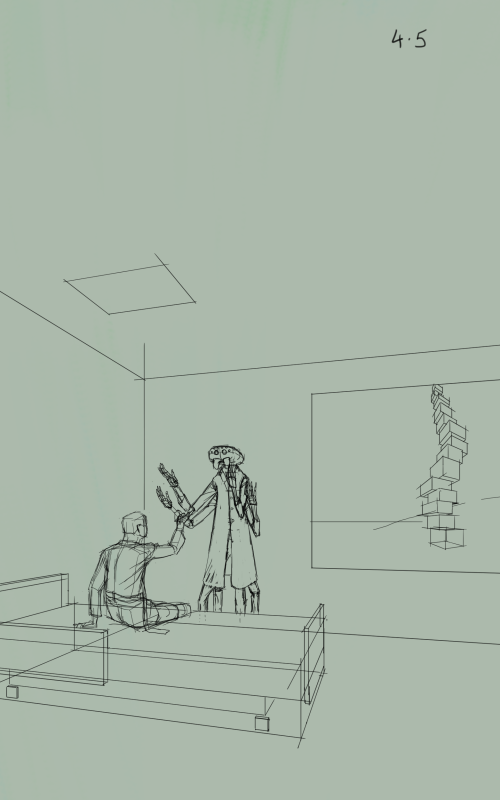 ---
"Today, give a stranger one of your smiles. It might be the only sunshine he sees all day."
 -- H. Jackson Brown Jr.
CD Sketchbook