Cool, I like mountains :).  Sometimes when my life gets really chaotic I like to visualise myself sitting on a mountain and looking out over the landscape, it helps me gain some perspective and calm down a bit.
Although I don't think I could push myself as hard as you did Amit, I'm aiming for small but consistent steps at the moment.  I got to the stage last year where art had taken over so much of me that the rest of my life starting falling apart and life felt like something I had to endure until the next time I could sit down to paint.
Not good for me spiritually, mentally nor physically.  So now I am seeking balance across the handful of areas that I feel really matter.  My artistic progress is slow but I need to come to terms with that and accept it because I have multiple priorities in life.  With slow progress comes the danger of losing motivation and quitting altogether, unless I can cultivate a deep love of the journey / mountain climb / whatever analogy you want to use.
This is where it's at for me: how do I love the journey?  
I haven't worked it out yet but my train of thought so far is something like this:
Forgive myself for being slow.
Focus on the process.
Enjoy the process by practicing something small until I feel that I have made progress - then comes the joy.
Discipline - sit down to paint consistently every day, even if it is only for 10 - 15 mins.
Look after my health.
Paint stuff for fun.
Reflect on my progress so far.
Try to improve myself in all areas, not just art.
Anyway enough for now, I'm probably quite incoherent but I find that streaming my consciousness on the page like this helps me clarify my thoughts.
Some more progress on the book cover: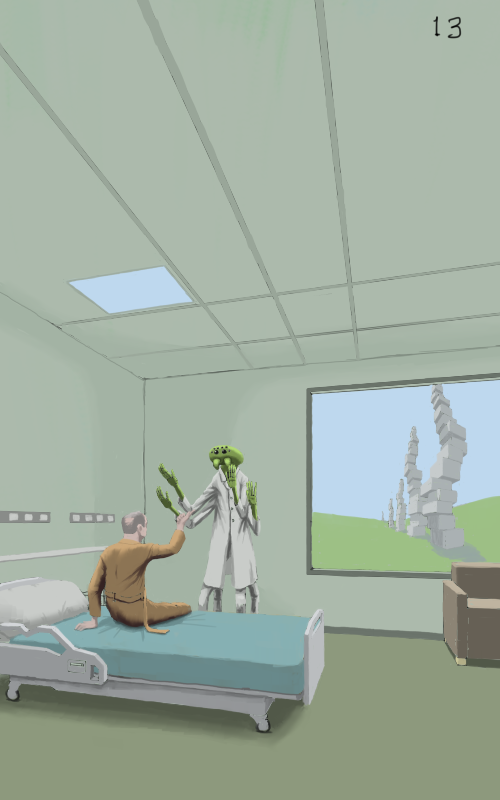 ---
"Today, give a stranger one of your smiles. It might be the only sunshine he sees all day."
 -- H. Jackson Brown Jr.
CD Sketchbook