@Darktiste:  Useful crits dude, I need to remember to avoid tangents, I seem to be blind to them at the moment, they just sneak up and slap me round the face before I know it!
I've started working on my next book cover.  This one is set in the future where human augmentation is the norm.  The protagonist is a woman who is much older than she looks because she has had a lot of work done on her.  She is not superhuman, but she is a lot fitter than the average person.  She is leading a young man up a mountain.
I've put together some thumbnails, any feedback or ideas would be appreciated thanks: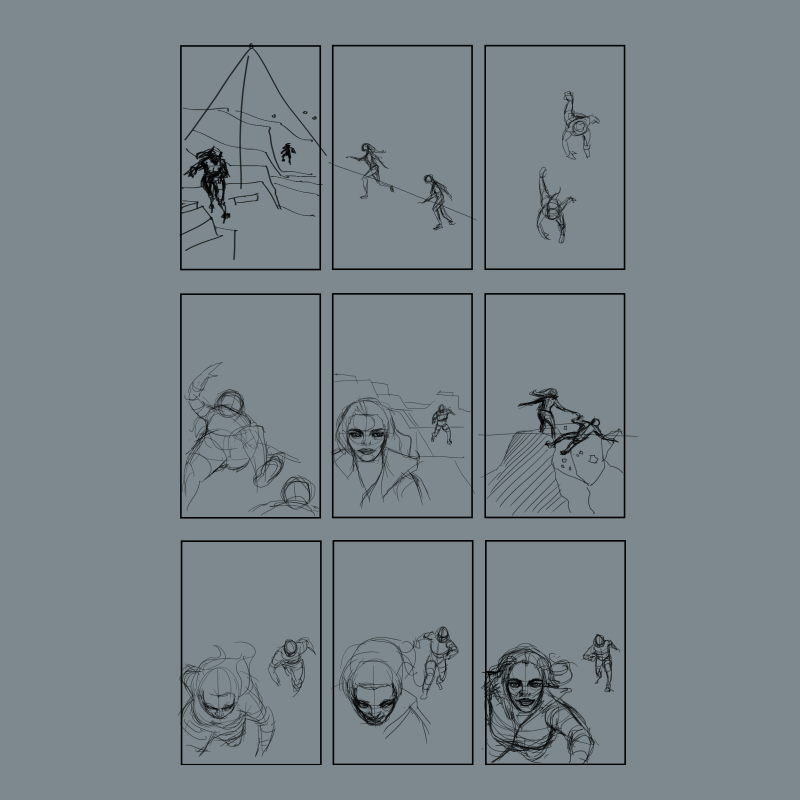 ---
"Today, give a stranger one of your smiles. It might be the only sunshine he sees all day."
 -- H. Jackson Brown Jr.
CD Sketchbook