@Abnormal:  Heheh - awesome stuff dude, I love the Framed Ink style thumbnails with the light and dark and tension lines - food for thought - thanks for the ideas :).
I've been messing about doing some studies.  I am petrified of rendering a complex rocky mountain side with loose shale and rock so have been doing some studying: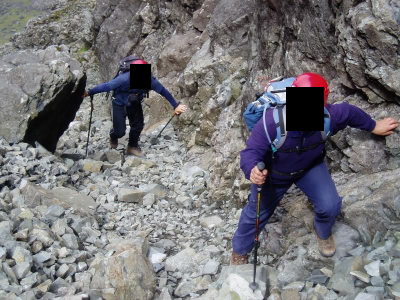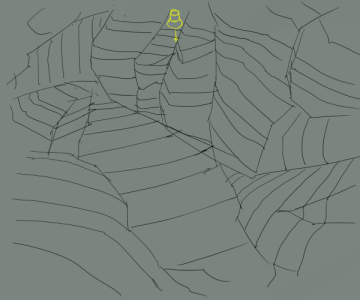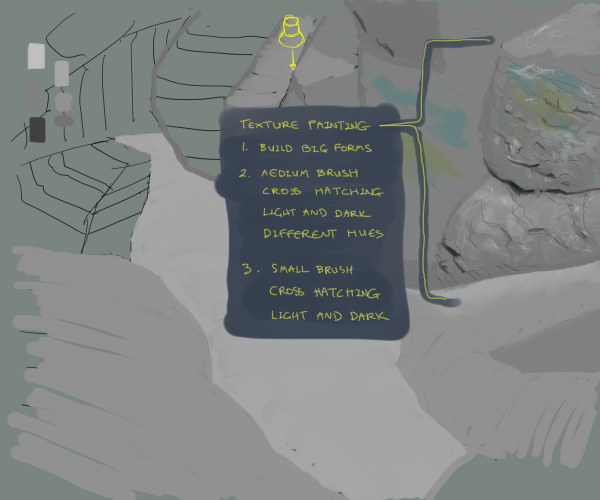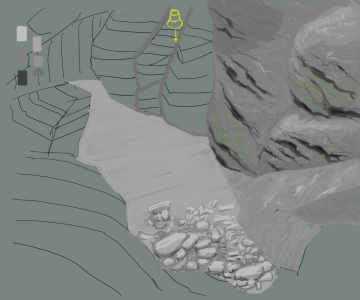 Any tips on rendering textures would be appreciated :).
---
"Today, give a stranger one of your smiles. It might be the only sunshine he sees all day."
 -- H. Jackson Brown Jr.
CD Sketchbook