Phew - life gets busy sometimes - haven't had much time for art over the past few weeks but hopefully I'll get back into the groove soon.
@Tygerson: Thanks - great spot with the rule of thirds - I tried just to eyeball it but I just measured it now and you are spot on - thanks I'll maybe make her larger so that she has more focus since she is the main protagonist.
Did this female face painting study to help me unwind from the business of life.  I think I need to get better at rendering hair - it's a bit messy don't you think?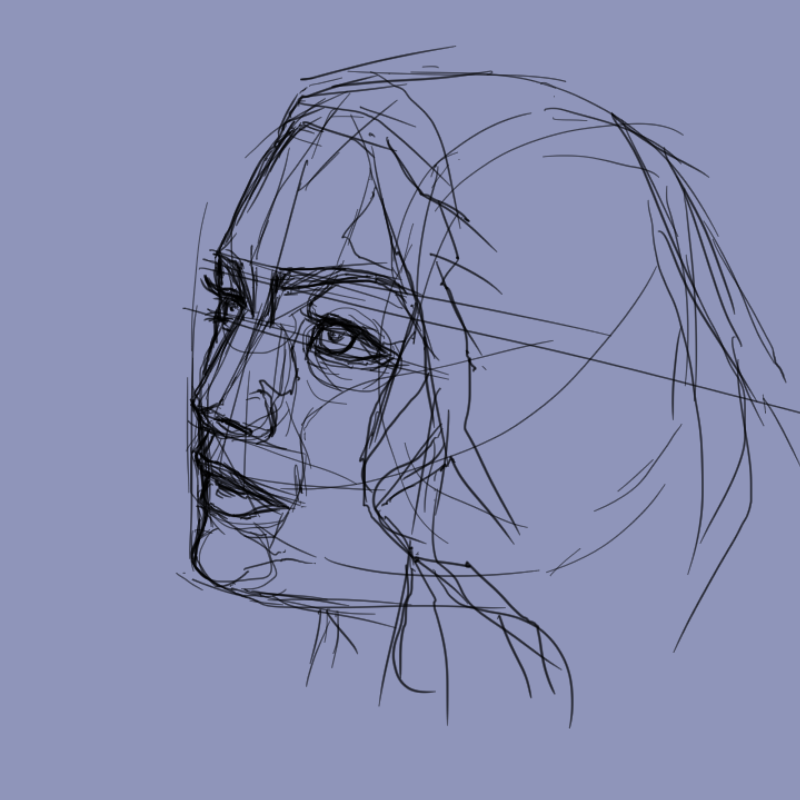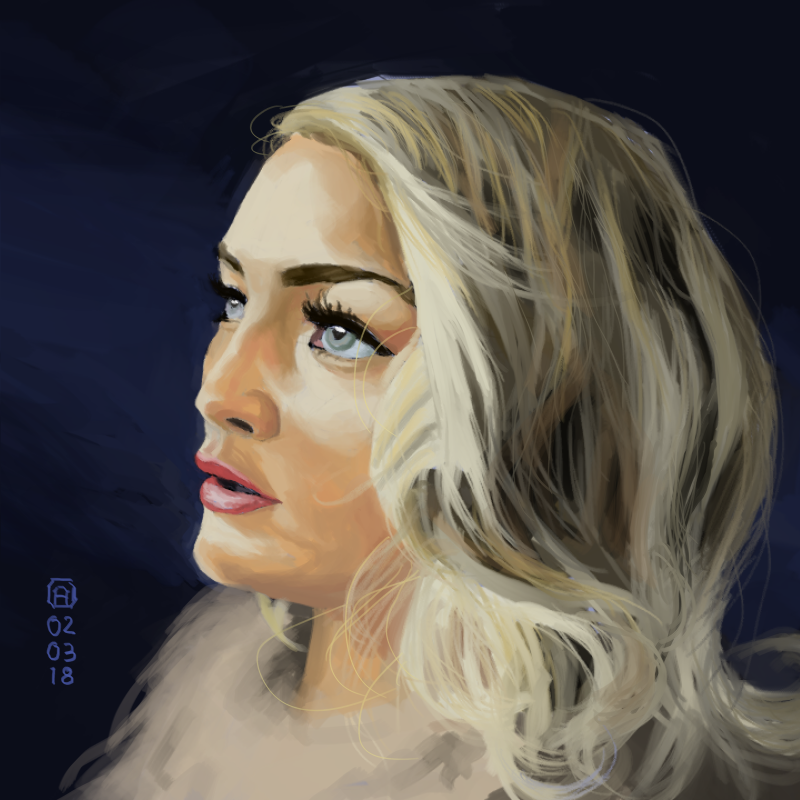 ---
"Today, give a stranger one of your smiles. It might be the only sunshine he sees all day."
 -- H. Jackson Brown Jr.
CD Sketchbook