@VoodooMama:  Thank you so much for the great crit!  That face definitely looks off and you're right, I failed to reference it which was a bit sloppy.  I've moved on from that piece now but will bear your comments in mind for the future.
The next book cover involves a spaceship so I've been coming up with some designs.  The space ship is supposed to transport 60 cryogenically preserved humans to colonize the far reaches of space, any thoughts would be most welcome.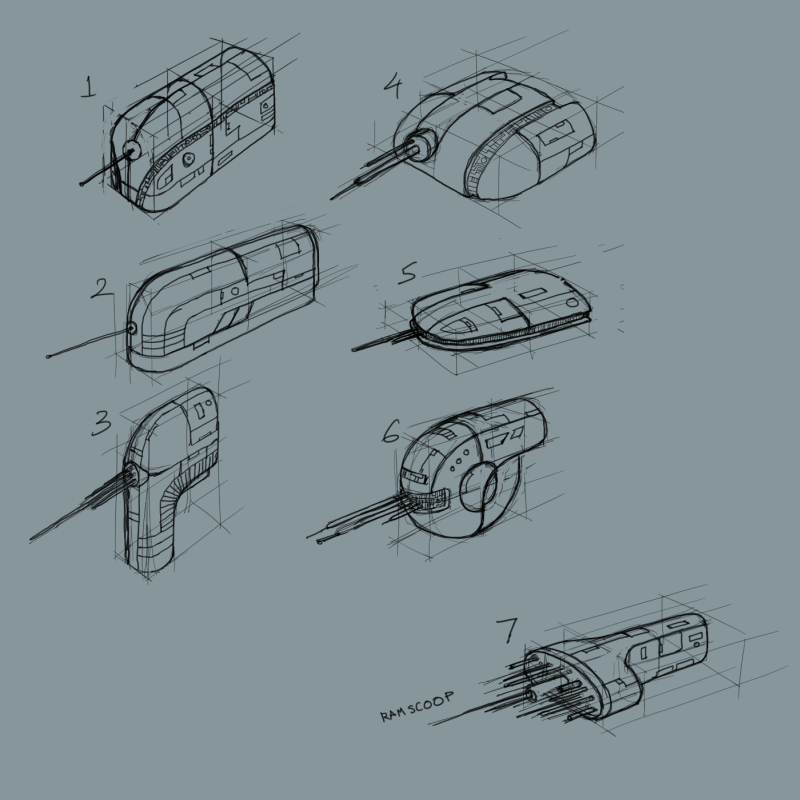 The protrusions at the front are supposed to be ramscoops for collecting space hydrogen to power the ship.
---
"Today, give a stranger one of your smiles. It might be the only sunshine he sees all day."
 -- H. Jackson Brown Jr.
CD Sketchbook