Phew!  Life's been busy recently, changed the day job so that took a bit of effort.
Anyway, trying to get back into the art groove.  Here's a self portrait, apologies for the grimace, that's just how I smile nowadays!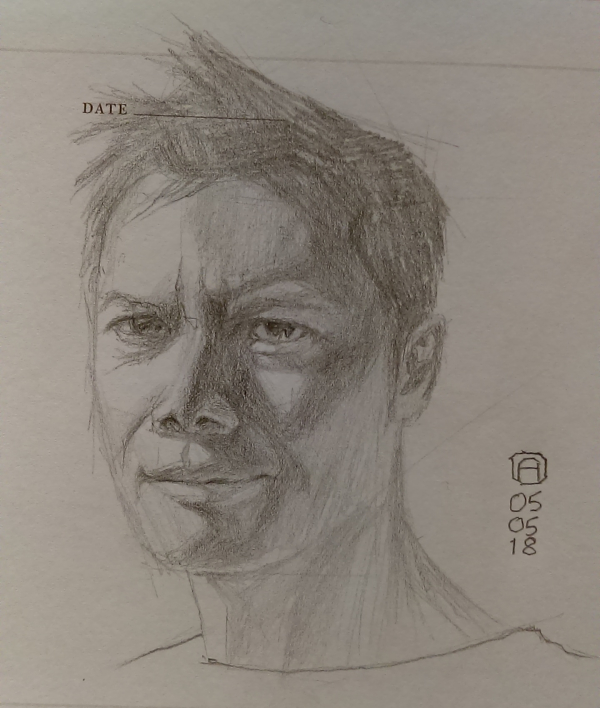 ---
"Today, give a stranger one of your smiles. It might be the only sunshine he sees all day."
 -- H. Jackson Brown Jr.
CD Sketchbook