@Fedodika: Yeah good crit dude, I definitely need to keep on nudging stuff that is wrong until it is right.
Another study of the same dude - this time in acrylics.  I've been trying to be more sensitive to the psychology of making art - and it's interesting at the block-in stage my proportions were way off and I felt quite demoralized with this piece but pushing on through and nudging the proportions improved the painting and psychologically it boosted me.  Going forward I can remind myself of the fact that it doesn't matter that my work looks bad when I'm starting off because as I progress, it will improve.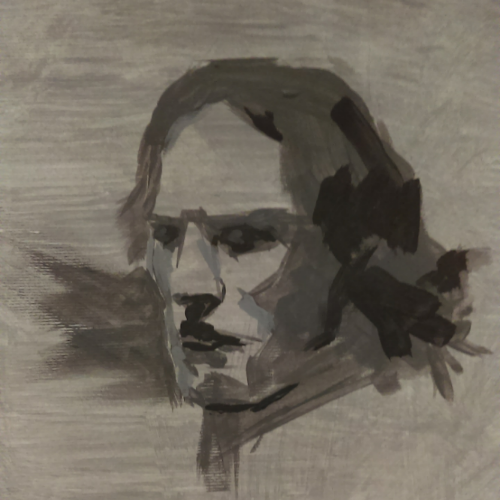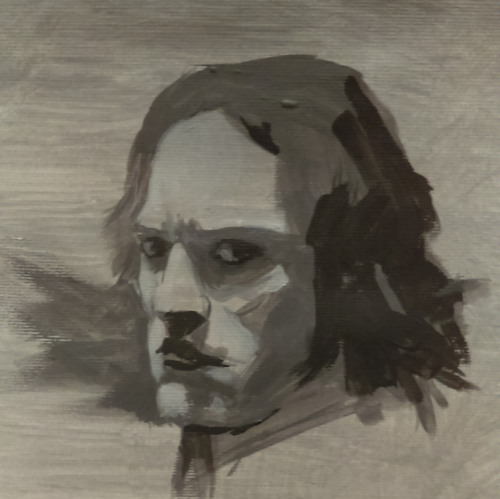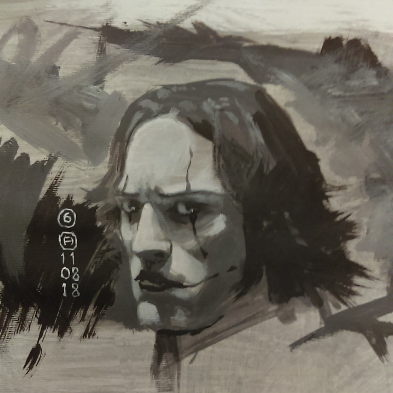 ---
"Today, give a stranger one of your smiles. It might be the only sunshine he sees all day."
 -- H. Jackson Brown Jr.
CD Sketchbook