@Fedodika: Yeah thanks for the crit dude, you're right those abstract splatters are a bit of a mess.  I saw some work by Romel De La Torre and loved his abstract splatters so tried to emulate him with this next piece.
Study #7 of The Crow again in acrylics.  I changed my process - this time I did a careful line drawing and followed up with a more controlled block-in using a smaller round brush.  From a psychological perspective, I enjoyed the whole process a lot more since the block-in didn't look like a mess.  However from an artistic perspective, I still failed to get a great likeness - must try harder next time :).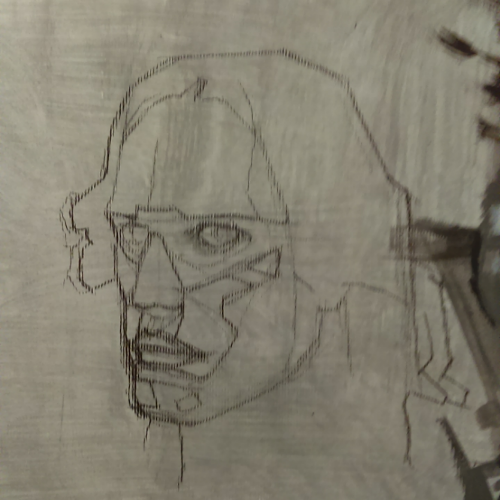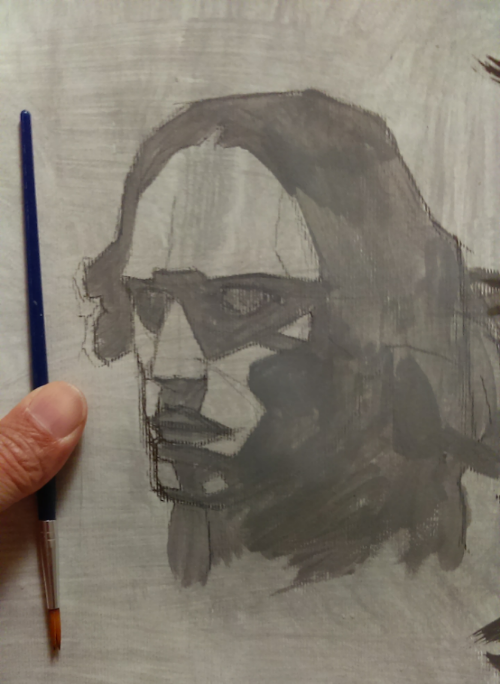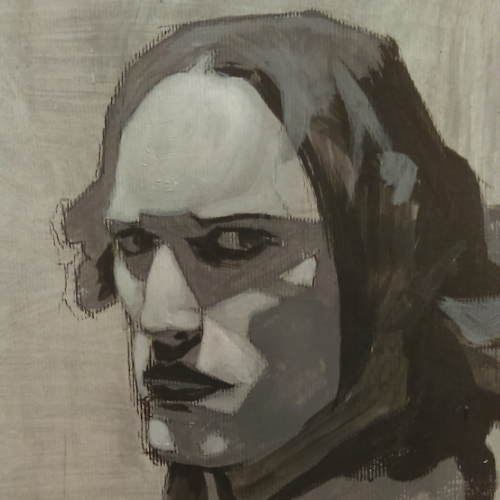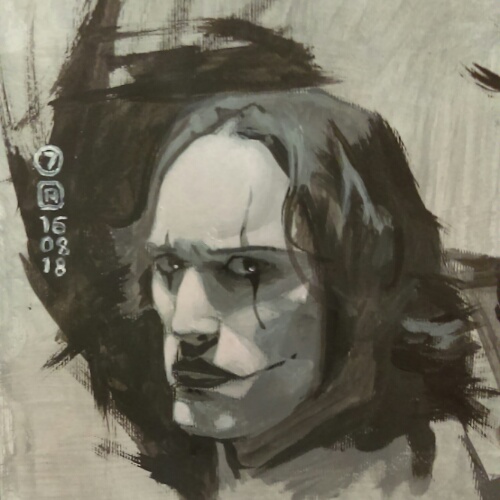 ---
"Today, give a stranger one of your smiles. It might be the only sunshine he sees all day."
 -- H. Jackson Brown Jr.
CD Sketchbook