The Crow study no. 8 again in acrylics.  I skipped the toned background and just went straight in with the linework this time to speed things up.  
Messed the linework up and I should have fixed it at that stage but I went ahead and started painting, this probably cost my a bit of time and extra paint.  
Again I did the careful block-in with a smaller round brush - that worked well.
Psychologically, I felt quite demoralized because my linework looked bad (eyes were too close together), but when I fixed the problem I felt good again.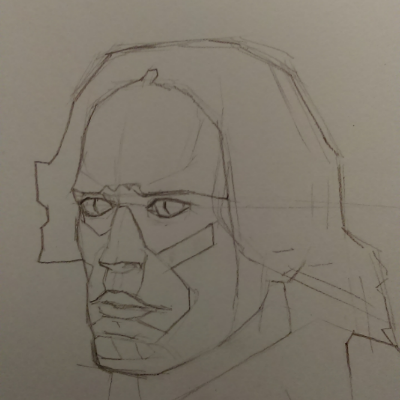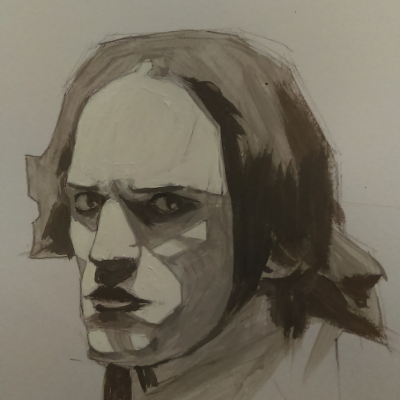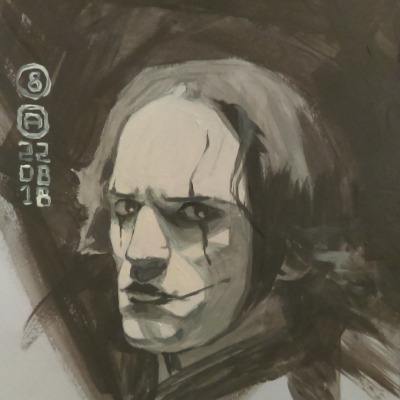 ---
"Today, give a stranger one of your smiles. It might be the only sunshine he sees all day."
 -- H. Jackson Brown Jr.
CD Sketchbook