@Fedodika: Thanks dude. Also I will try to avoid burn out by mixing things up a bit with some other random stuff:
This time around I used blue acrylics on acrylics paper.  Starting to feel a glimmer of confidence with rim lighting now: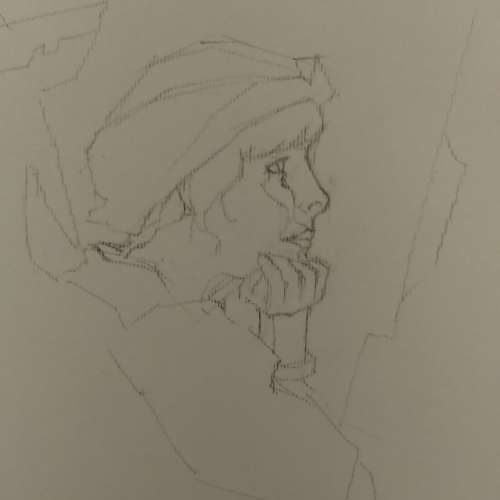 ---
"Today, give a stranger one of your smiles. It might be the only sunshine he sees all day."
 -- H. Jackson Brown Jr.
CD Sketchbook