@Darktiste:  Awesome thanks for the ideas dude.  I should've thought to put in a study step where I compare side by side on the computer like that, I can instantly see a few mistakes in proportion and value.  Looks like I need to push my dark's to be darker.
In the meantime I've being doing some studies of heads viewed from beneath with some Reilly rhythms to help me with construction.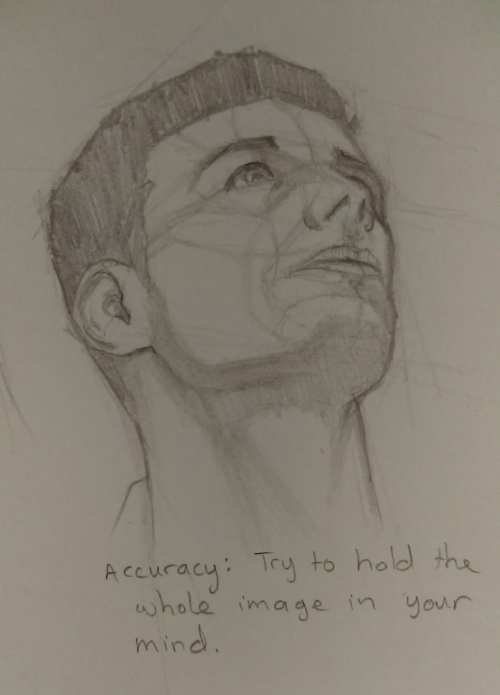 ---
"Today, give a stranger one of your smiles. It might be the only sunshine he sees all day."
 -- H. Jackson Brown Jr.
CD Sketchbook