Here's my 4th master study of that rim-lit lady painting. In acrylics and this time I ventured into the realm of colour. Wow it took ages to mix the colour!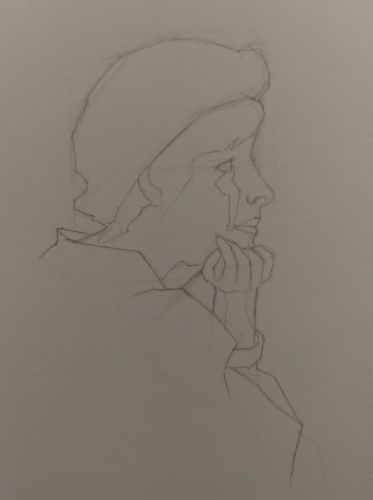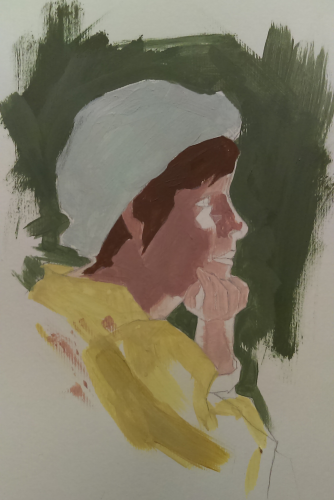 And my final result alongside the ref.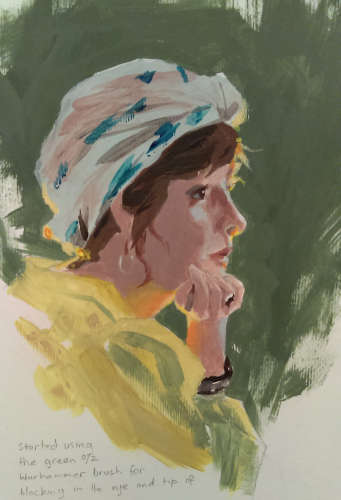 I need to make sure that I include a feedback phase in each of my studies so that I am actually learning lessons so here goes with some self critique and lessons I think I need to take forward to the next study:
1. My values are way too light in general.  I need to be bolder and push the darks.
2. My colours aren't bold enough, they need to be more saturated.
3. I tried to block-in the fingers individually, perhaps I should just block-in the whole hand as one big shape and then re-find the individual fingers.
4. Keep mixing the paint in one dollop until I get the right colour instead of starting again in a different dollop.
And as always if anyone else has and critique, I am always grateful. Thanks :).
---
"Today, give a stranger one of your smiles. It might be the only sunshine he sees all day."
 -- H. Jackson Brown Jr.
CD Sketchbook