@Fedodika:  Yeah lost edges are cool man - thanks for the push on the line-weight.
@Riley Stark:  Thanks for dropping by :).  I like to swing between traditional and digital.  Traditional does feel great when you're moving a brush around on a canvas but digital is a lot quicker.
Here's another figure study, proportions are a bit off again ...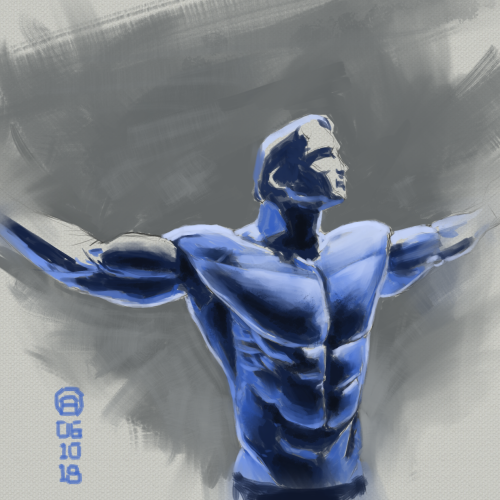 ---
"Today, give a stranger one of your smiles. It might be the only sunshine he sees all day."
 -- H. Jackson Brown Jr.
CD Sketchbook