@Fedodika: Thanks mate, definitely better to start with gesture I think.
@Baldgate:  Thanks, yeah I will work my way around the different body types, I'd like to get used to drawing all kinds of people.  I love Frazetta too, might even do a study of one of his pieces at some point :).
@Shinkasuru:  Thanks, yeah it's good to have a routine but it's even better to not burn out so try mix-up the boring stuff with fun stuff too.  Maybe do gestures once a week or something?
Been itching to do some Marvel studies - I loved Infinity War, here's a line study of Thor: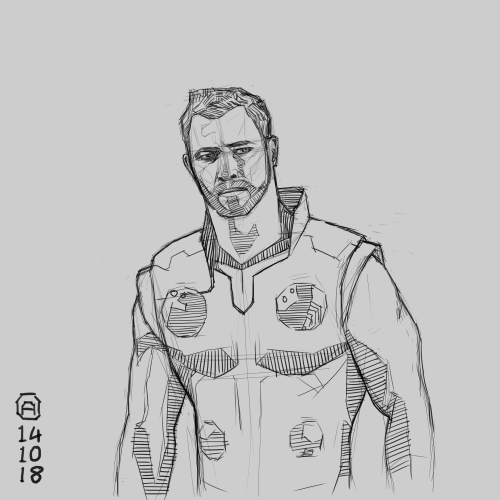 ---
"Today, give a stranger one of your smiles. It might be the only sunshine he sees all day."
 -- H. Jackson Brown Jr.
CD Sketchbook