@Darktiste:  Thanks mate, I wasn't aware that I desaturated the shadows, I'll have to keep an eye on that - thanks.  Also good point about the reflectivity of the arms, although I'm not a great fan of over blending a painting - I like to still see the brush strokes if you know what I mean.
@Fedodika:  Point taken, thanks man, sticking to straight lines is very limiting, although I love the way guys like Richard Schmid and Daniel Keys do their straight line block-ins and you can still see the angular shapes in their final paintings - a stylistic thing I guess.
@Shinkasuru:  Thanks dude, nice point about using warmer colours in his face, I reckon that would have worked well :).
@Baldgate:  Thanks for stopping by my friend, yeah I cropped the screen capture myself so that explains why the framing is a bit off :).  Also the blending of the forearms was with a smudge tool.
Anyway I have suddenly come to realise that after doing so many studies where I've copied from reference, I am now terrified of drawing from imagination!
So how to tackle this?  
I think the best thing is to tackle it head on and try to draw from imagination every day.
One thing I've discovered about myself is that I can produce a better drawing from imagination if I start with a clear image in my mind's eye.
Anyway here are some sketches from imagination, some of which make me cringe but I will post anyway: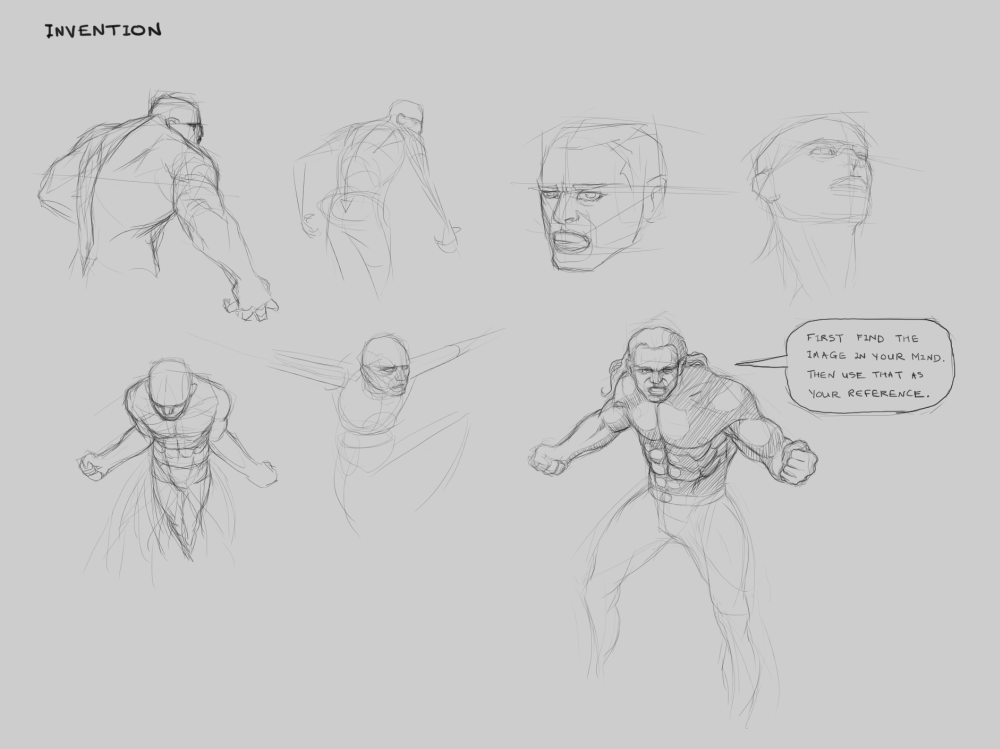 If anyone has any tips on drawing from imagination then I'd love to hear them please :).
---
"Today, give a stranger one of your smiles. It might be the only sunshine he sees all day."
 -- H. Jackson Brown Jr.
CD Sketchbook