@Fedodika:  Fundamentals and Visual Library - thanks my friend - I was thinking along the same lines but always good to have another artist's point of view.
@Shinkasuru:  Interesting 3 step process dude - particularly the bit about studying two references but from different angles - thanks.
@Baldgate:  Tell at story?  Hmmm I meditate upon this I will ... Yep my necks were too short and eyes too big, thanks for the crit mate.
OK so another thing I've been trying to boost my invention skills is to work on my own personal project.  Something that engages my heart and soul.  I have been trying to invent a face for the protagonist from my comicbook project.  He is a Captain of the Guard, a moody guy who is in love with a woman who loves someone else.  A bit of a loner also.
Here are my first 10 attempts, crits most welcome as always: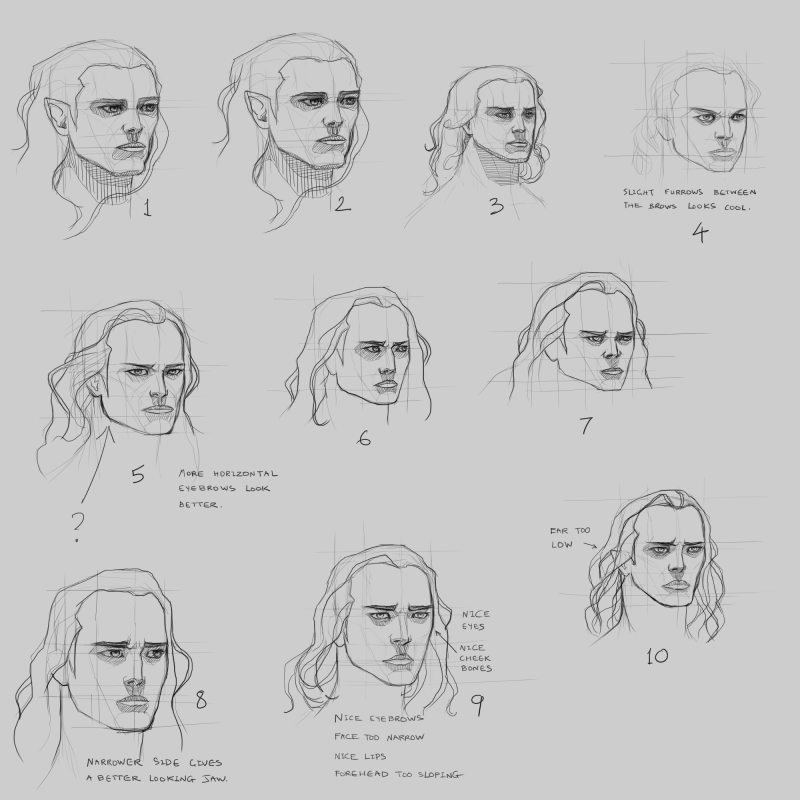 ---
"Today, give a stranger one of your smiles. It might be the only sunshine he sees all day."
 -- H. Jackson Brown Jr.
CD Sketchbook