Had a really strong urge to paint some blossom so I just went with it as it made me happy :)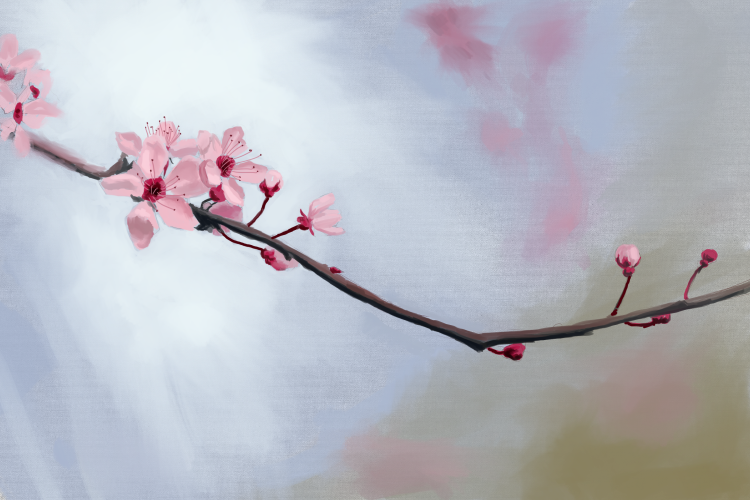 I love that I start to notice how a subject is actually constructed when I really study it.  I thought I knew what blossom looked like but I couldn't have painted a realistic bit of blossom until now.  Visual Library.
---
"Today, give a stranger one of your smiles. It might be the only sunshine he sees all day."
 -- H. Jackson Brown Jr.
CD Sketchbook