@Fedodika:  Yep, thanks dude, you are right about that face it is a bit skewed - good spot my friend.
@Amit:  Thanks for the tips fella, you are right - I didn't really know what I was doing with values and stuff on those back studies.  Also thanks for the tip-offs on those books, I will have to look them up - I have been quite drawn to the academic approach recently so they sound right up my street.
So I've been trying to focus on shapes and edges recently and also trying to build up a mental visual library of muscular torsos back and front :)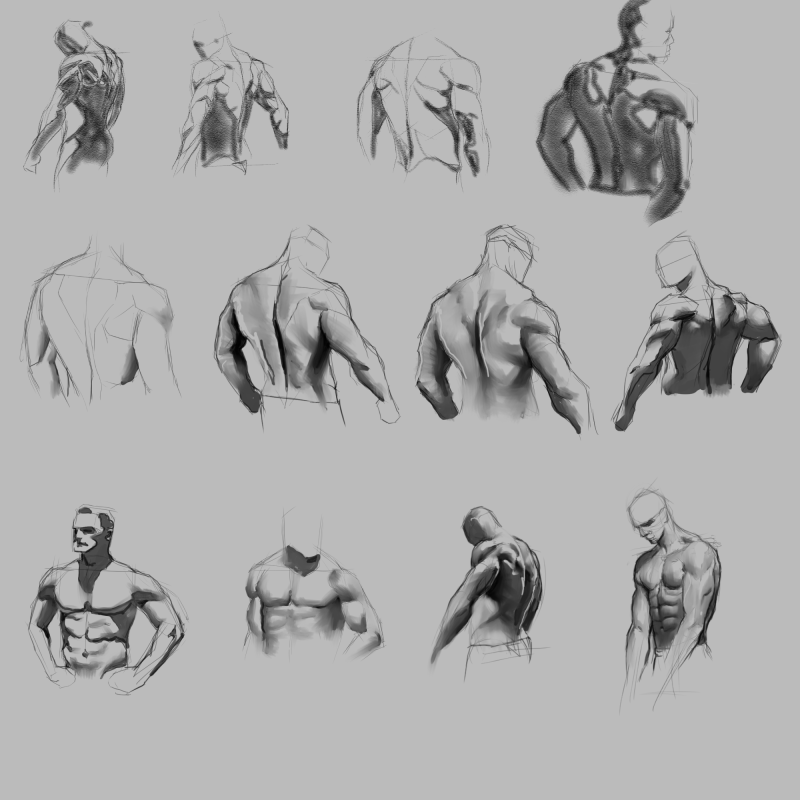 ---
"Today, give a stranger one of your smiles. It might be the only sunshine he sees all day."
 -- H. Jackson Brown Jr.
CD Sketchbook