@Fedodika:  Yeah I reckon you're right - a vignette would have been nice - thanks for dropping by dude :).
@Moscito:  Soft edges on the periphery would have worked well too - good call man - thanks :).
Grinding out some figure sketches using lines, shapes and edges: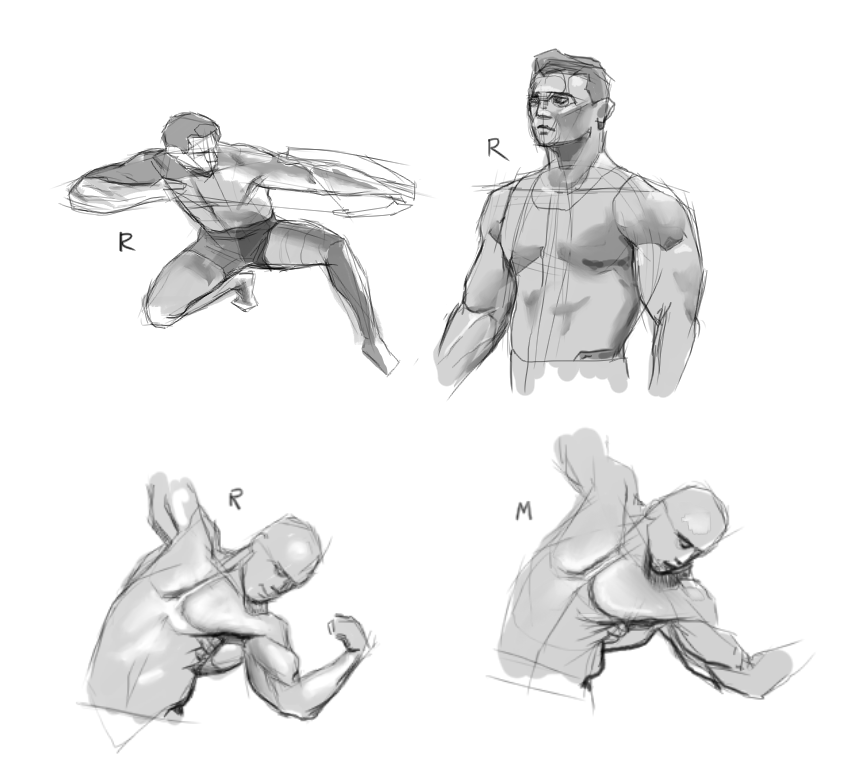 ---
"Today, give a stranger one of your smiles. It might be the only sunshine he sees all day."
 -- H. Jackson Brown Jr.
CD Sketchbook