I'm still plodding along with my comicbook project but in the meantime I thought I'd do an experiment with making a comicbook panel in acrylics.
The results are a bit hit and miss.  I'm pleased with how the acrylic paints worked out but when I tried to hand write the lettering using an acrylic ink marker, I found that my handwriting isn't up to it.  I didn't even manage to fit all of the words into the boxes.
So now I'm thinking I will paint the panels in acrylics and then do the lettering digitally later on.
Any thoughts on making a comicbook using traditional paints would be much appreciated.
I've included a reference photo of the Lewis Larosa panel I used to study from as well (I'm aware my accuracy is really off here but feel free to chastise me about it anyway :) ).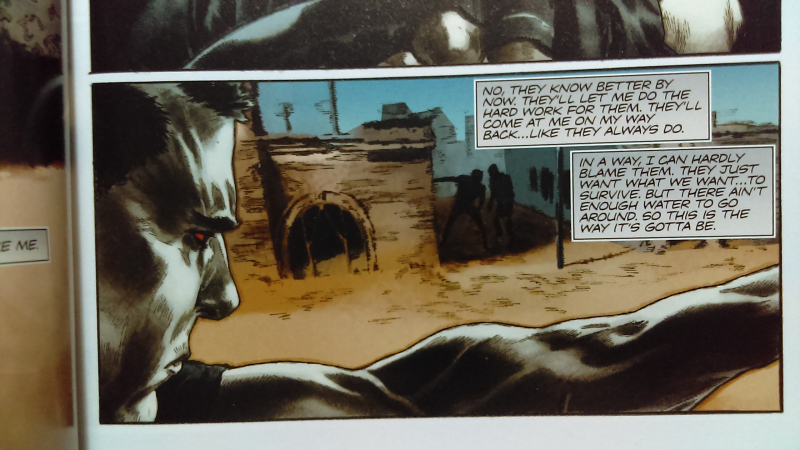 ---
"Today, give a stranger one of your smiles. It might be the only sunshine he sees all day."
 -- H. Jackson Brown Jr.
CD Sketchbook