I watched a Greg Manchess video and tried to emulate how thoughtful and deliberate he is with each brush stroke:
https://www.youtube.com/watch?v=MPjZy9bx...dex=6&t=0s
Anyway here is an in progress shot - experimenting with mark making.  I went to town with a palette knife - not sure I like the result :/.  A lesson learned I guess.
On the other hand the I like the Manchess-style marks I made for the shadows.
Any feedback would be most welcome - thanks :).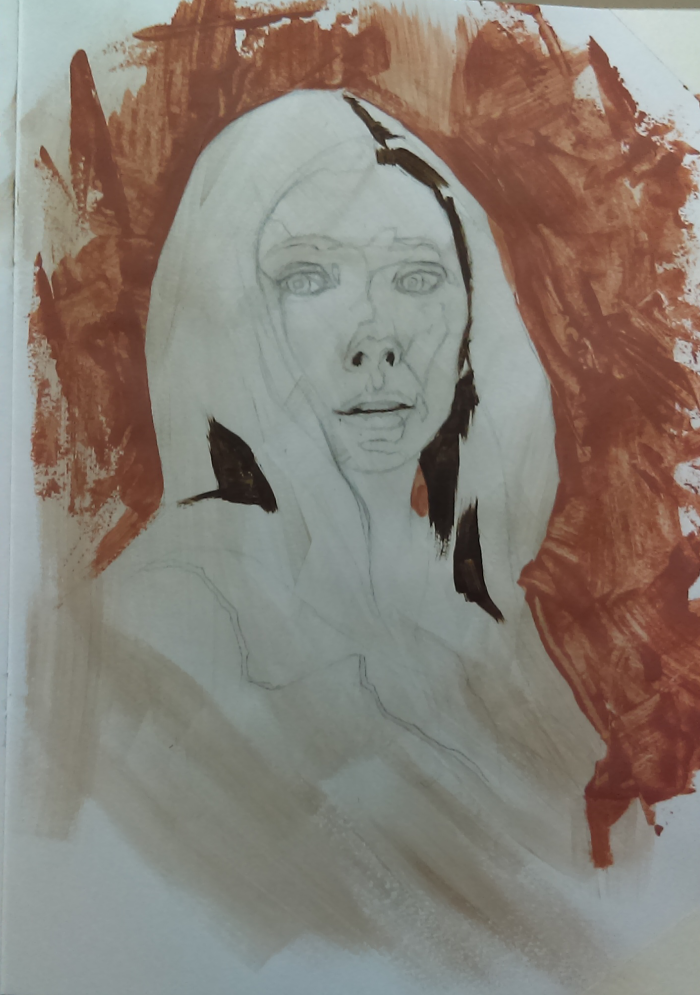 ---
"Today, give a stranger one of your smiles. It might be the only sunshine he sees all day."
 -- H. Jackson Brown Jr.
CD Sketchbook