@Fedodika:  Hey man - thanks for the feedback.  Yep, you speak wisely about designing background shapes - I will try that on my next piece.
Here's the finished piece along with the reference.  
I was a bit shocked at how far off the colour is on the photo I took of my painting when I looked at it side by side on the computer screen but I just checked and it is because I took the photo of my painting under a blue-ish light.  
When I hold the physical painting up next to the computer screen, the skin-tone on the physical painting is nowhere near as blue as in the photo I took.  Something to note for future reference - don't photograph my paintings under that dodgy blue light bulb.
Learned some stuff during this:
1. Use stiffer brushes and don't water down the paint as much.
2. Design each brush stroke - like Greg Manchess (and probably all other master painters).
3. Dry-brushing is a great technique for blending soft edges in acrylics.  The paint dries faster as well which helps when trying to manage the colour-shift you get when acrylics dry.
4. Buying a good quality paint really helps you make a better painting.  Some of the cheap paints I was using were really transparent and left the under layers showing through - frustrating!
5. Even if you want to make random brush strokes - you should design them to look random and not actually do them randomly.
Critiques welcome as always.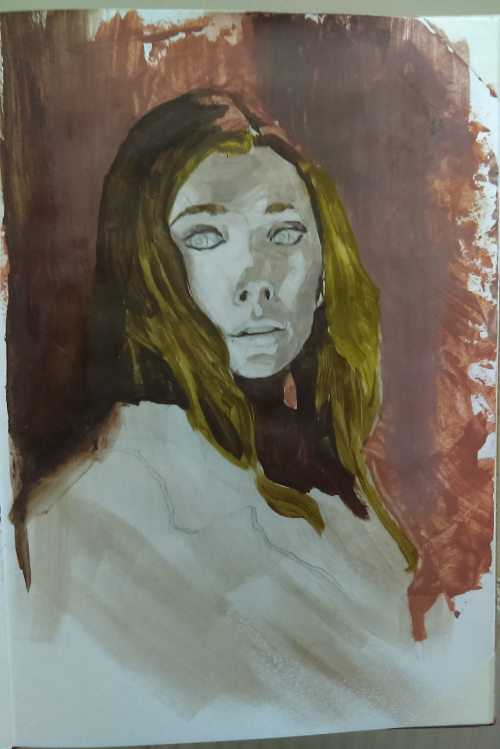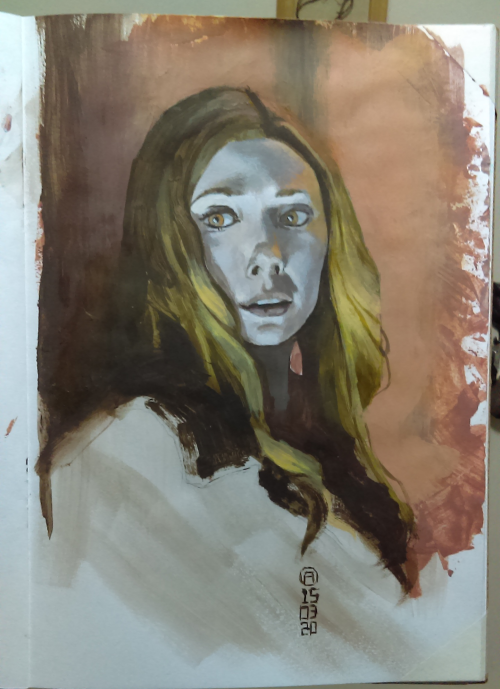 ---
"Today, give a stranger one of your smiles. It might be the only sunshine he sees all day."
 -- H. Jackson Brown Jr.
CD Sketchbook